For fall semester, SDSU prepares 'ecosystem of approaches'
CIO Jerry Sheehan said that new technology and improvements to online learning will ensure students have continued access to quality education in the coming semester.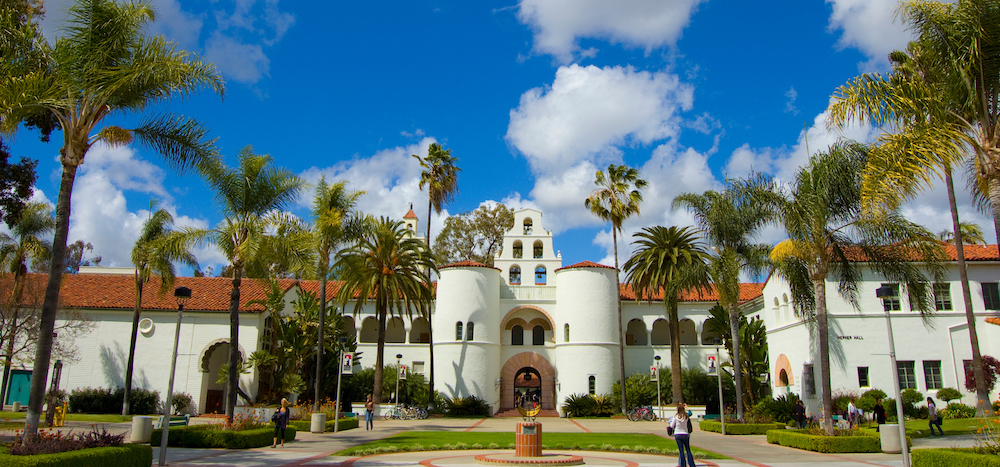 In preparation for the fall semester, San Diego State University has worked to improve its instructional technology, developing a flexible education model that includes both in-person and online classes to ensure students have continued access to quality education while the pandemic continues.
Although SDSU was able to move to a fully remote teaching model quickly last spring because of existing technology investments — as well as collaboration between administrators, faculty and students — Jerry Sheehan, SDSU's chief information officer, told EdScoop that summer has given the university the opportunity to learn from the challenges of last semester and improve teaching strategies, implement technology and train faculty to provide students with quality education this fall.
SDSU's academic plan for fall 2020, called SDSU Flex, is set to include both online and in-person classes. The university has identified more than 200 courses that have critical in-person elements, like labs or reliance on specialized equipment that cannot be replicated in a virtual environment, and all other courses will continue to be offered online.
"We understand as an institution there's not one silver bullet technology that makes any of this easier," Sheehan said. "What it's going to take is an ecosystem of approaches."
Making it easier on students
In about 60 classrooms across SDSU's campus, he said, video streaming technology has been installed to allow students to tune into live lectures and participate with in-person classes remotely. The university's computing labs have also been equipped with new software so students can use computers and access their content through remote desktop protocol.
"That allows us to leverage our capitalized hardware on campus regardless of if the students are on campus," Sheehan said.
The university is also planning to move its learning management system to Canvas, an LMS that makes it easier for students to access course materials, turn in assignments, participate in class discussion boards and communicate with faculty through mobile devices, Sheehan said.
"That makes it easier for students, if they're dealing with things on a tablet or on the phone, to more easily prepare work into a classroom," he said.
SDSU's student email platform has also been moved to Google, which faculty had been using, to open up G Suite tools, like collaborative documents, calendars and video conferencing, to make communication and collaboration between students and teachers easier, according to Sheehan. Moving everyone to a common email environment will also help protect against phishing attacks, he said, which the university has seen an almost a fourfold increase in since March.
'We're better prepared'
And to keep students on campus safe during the next semester, Sheehan said the IT department is working very closely with student health services to develop a secure approach to COVID-19 testing, setting up the IT systems needed to move health data back and forth that are responsive and compliant with data regulations. The university has also considered technology that will allow the health department to track and check students' symptoms through screening questions or temperature checks.
"Those are technologies that we're looking at right now in terms of a potential applicability for campus," Sheehan said, "but we want to make sure that we understand if students want those technologies before we think about bringing them into our ecosystem."
All of the improvements to technology SDSU has made will ultimately help students have a better education experience than with the emergency learning the university transitioned to last spring, Sheehan said, but there is still room for improvement.
"I think we're better prepared, but I think the fall will be another opportunity for us to learn," he said. "And one of the things that's critical in the SDSU Flex methodology is that we're going into it eyes wide open, that we're better prepared, but that what we want to do is make sure that we're in an active engagement with students and faculty so as we move through through the fall, we can learn."
The flexible approach to learning that SDSU is taking for the fall semester will also allow the university to quickly pivot back to a fully online education model should the university and health officials decide that in-person classes become unsafe again, Sheehan said.
And as students learn in this new environment, he said, it's critical for them to stay engaged and communicate their needs to faculty and administrators.
"I think it's active engagement with a distance can be a little challenging," Sheehan said. "But if something doesn't make sense to you, if you're having an issue to reach out, to engage, to make sure that folks can know about that."