University of Iowa opens coworking space in former shopping mall
The new space is an extension of the university's desire to provide more flexible work arrangements for its employees.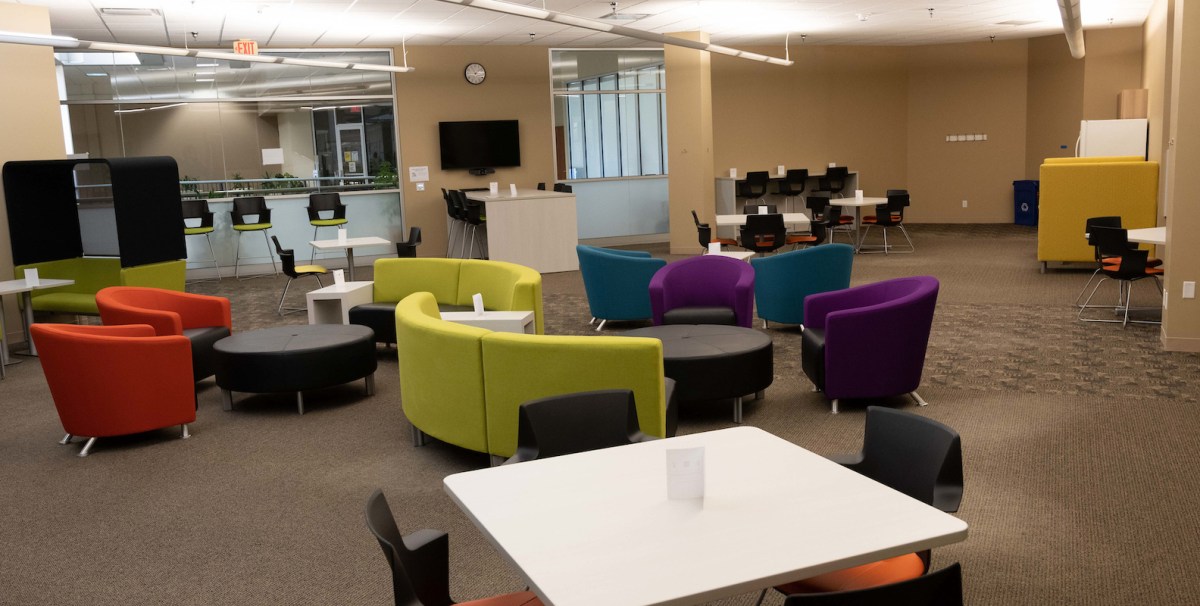 The University of Iowa opened a coworking space this month for remote and hybrid employees to hold meetings and stop between appointments on campus, as part of a campuswide initiative to reexamine work-from-home policy.
The coworking space is at a former mall in Iowa City and includes meeting rooms outfitted with technology to hold hybrid meetings, including cameras, microphones and streaming hardware, university planning analyst Margaret Vogel told EdScoop. The coworking space is in a building that was formerly a mall, and so there are dining options downstairs and parking as well as a kitchenette inside the space, as well as printers for employees who might not have them at home.
Higher education institutions are experimenting with remote and hybrid work set-ups as employees seek more flexibility after working from home during the coronavirus pandemic. The University of Iowa launched an effort to gather data on work policies in fall 2021. The university's flexible work program currently includes about 1,800 remote or flexible work arrangements reported across colleges and departments, according to its website, and will run through next spring.
"When we were talking about doing the pilot, we knew some type of space like this would be needed on campus," Vogel said. "We knew we would have to have something for people who might not have an office in the future."
Though there are other coworking spaces in Iowa City and some departments were considering starting hoteling spaces, which use reservation-based seating arrangements, a general meeting and working space only open to university employees could also encourage more organic collaboration, Vogel said. The co-working space also allows for employees to experience the flexibility of remote work, she said, but maintain a connection to campus.
"For me, it was hard to be away from campus for so long," Vogel said. "I loved just walking around campus on lunch sometimes and seeing students and seeing the activity. So I think it's great to have space that people can come back to and be on campus and see the students and see the reason why we have our jobs and what we do."
Data about how employees will use the space will inform long-term planning, along with information on retaining employees, using space effectively and employee satisfaction gathered through the remote work program, according to the university's website.