Lawmakers want to overturn ban on federal student-level data system
The bill would replace the Education Department's institutional-level data collection with a new system that collects information at the individual level.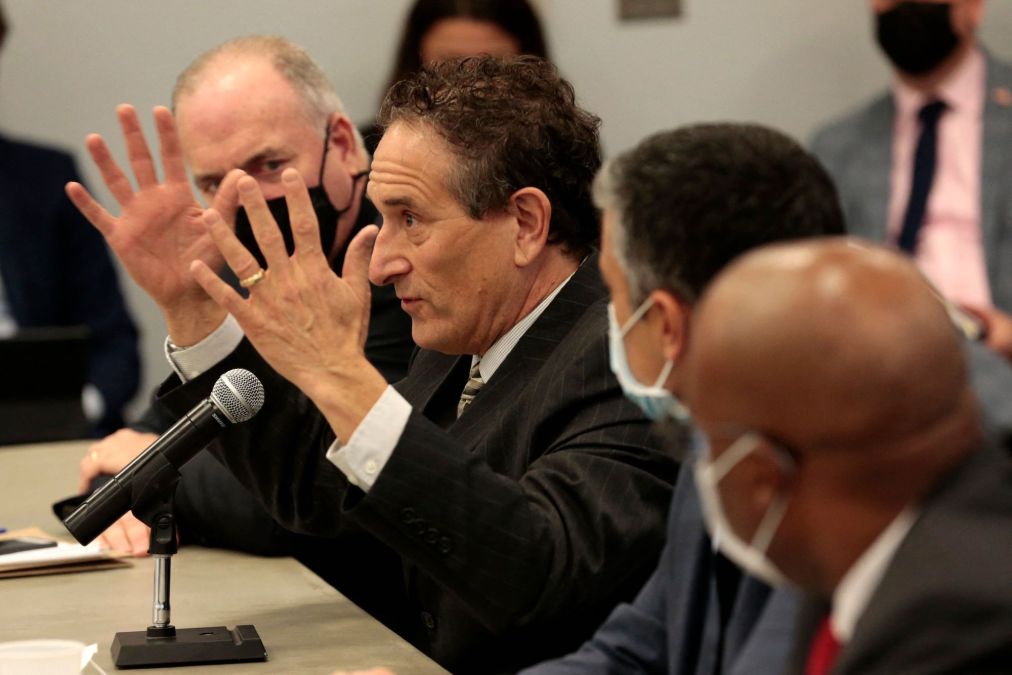 A bill passed by the U.S. House last week aimed at increasing the United States' competitiveness with China includes language intended to give the federal government student-level information on higher education outcomes.
The House on Friday passed the America Creating Opportunities for Manufacturing, Pre-Eminence in Technology, and Economic Strength — or COMPETES — Act, which directs hundreds of billions of dollars toward scientific research and development and domestic production of critical technologies like semiconductors.
Under an amendment added by Rep. Andy Levin, D-Mich., the bill would also create a new system that drastically shifts how the federal government collects data on college students. Rather than collecting data on an institutional level, the U.S. Department of Education's National Center for Education Statistics would receive information on individual students. (Students would not be identified by name.)
Advocates for Levin's amendment say that this kind of system provides more insight on which students are graduating and the value of a degree.
The amendment would also overturn Congress' 2008 ban on a national student-level data system, and allow the Education Department to occasionally match its data with other agencies.
The new system would collect information on enrollment, transfer, retention and graduation rates for all students, as well as demographic information to break down outcomes by groups such as veterans, first-generation students and parents. Colleges would also submit information on earnings and student debt. That's different from the information schools currently submit to the Integrated Postsecondary Education Data System, or IPEDS, which collects limited, institutional-level data on awarded degrees and credentials.
"There's pretty massive and important gaps that we have in our federal data collections," said Amanda Janice Roberson, research and policy director for the Institute for Higher Education Policy. "By streamlining what it is that institutions are reporting to the Department of Education, and also leveraging the wealth of data that currently exists at the federal level [would] really, hopefully decrease burden all around."
For example, graduation rates submitted to IPEDS only include first-time, full-time students, which is not representative of the entire student population, Roberson said.
Levin's amendment began its life as the bipartisan College Transparency Act, which lawmakers have introduced at least three times since it was first drafted in 2017. While its garnered support from hundreds of higher education groups and employers, opponents, including the National Association of Independent Colleges and Universities, are concerned about how a new student-level data system might affect individual privacy and whether it complies with federal data regulations.
Jody Feder, NAICU's director of accountability and regulatory affairs, told EdScoop that there were some positive modifications to the legislation since the initial version, including giving students the option to review and correct any data collected. But Feder said the organization still has concerns about the federal government keeping student-level records, the potential scope of such a collection and the administrative burden it would impose on schools.
"Fundamentally, despite the other improvements, we remain opposed to the establishment of a federal system that tracks students from cradle-to-grave," she said.
Under the amendment, the Education Department would have four years to set up the new system and would be required to follow the most recent data-security standards set by the National Institute of Standards and Technology. The new system would not be allowed to collect information such as individual health data, student disciplinary records, grades or political affiliation.
The amendment's destiny, though, is still uncertain. The Senate's counterpart to the COMPETES Act — the just-renamed Make It in America Act — does not include language on a new student data system, leaving its fate up to a conference process if the Senate passes its legislation.