Virginia Tech to build blockchain-focused curriculum
The educational effort will be funded by a million commitment from open-source software company Block.one.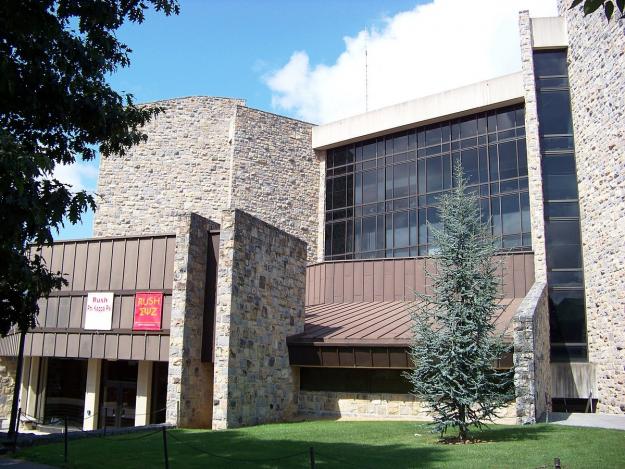 With the help of a $3 million investment, Virginia Tech's computer science department will create a blockchain-focused curriculum, marking the university's first foray into studying the much-hyped technology.
Beginning this fall, students in computer science will be exposed to elements of blockchain technology in their courses and research projects, said Cal Ribbens, head of the Department of Computer Science. Blockchains are decentralized, electronic, distributed ledgers that can display multi-party transactions on a public record, granting an inherently high level of security and organization.
Virginia Tech is expected to launch two to three new blockchain-focused courses over the next year, Ribbens told EdScoop, culminating in what he believes to be the nation's first undergraduate minor in blockchain technology within the next two years.
The investment comes from Block.one, a distributed-ledger solutions company that will help Virginia Tech develop and implement best practices in its blockchain-focused classes, according to company CEO Dan Larimer, a Virginia Tech alumnus.
"Block.one is dedicated to creating a more prosperous society by improving the integrity of business interactions, and blockchain is the key driver of this vision," said Larimer. "If we are to achieve this goal, it is important to work with a leading institution such as Virginia Tech to provide students with the tools to succeed as the technology is developed."
Ribbens said that Larimer's gift to the school is motivated by school pride and proximity — Block.one is based in Blacksburg, Virginia, not far from Virginia Tech's campus. The ability to have Larimer and his group of engineers come in and speak as guest lecturers or panelists is a huge advantage, Ribbens added.
"Computer science education demands constant revitalization and reinvention," Ribbens said. "This collaboration with Block.one will accelerate curricula initiatives at Virginia Tech, preparing our students to be leaders in developing and applying blockchain and equipping them to be a force for innovation and economic development in the commonwealth and beyond."
Virginia Tech already incorporates the study of blockchain into some of its computer science courses, Ribbens said, but a specialized degree would enable more collaboration between departments with blockchain as the common denominator. Financial technology, or "fintech," Ribbens said, is a good example of how computer science and business courses could collaborate to study blockchain technology.
"It's very likely that this minor — at least the rough notes we have on it now — it won't be just a pure, technical engineering thing. It will include at least one or two courses outside of computer science, but will allow people to understand more about the scope and context [of] what blockchain is about," Ribbens said.
Within the computer science department, though, the funds from Block.one will be used to boost faculty training and education about the burgeoning technology and hire new professors for the minor.
Other universities have utilized blockchain for administrative tasks in recent months. Southern New Hampshire University is piloting a degree-delivery program on the blockchain, and multiple universities have started to offer popular courses touching on blockchain applications like cryptocurrency.