Wyoming seeks balance in revised K-12 computer science standards
After an attempt to approve the standards stalled in March, policymakers are now weighing a thorough curriculum against teachers' ability to teach it.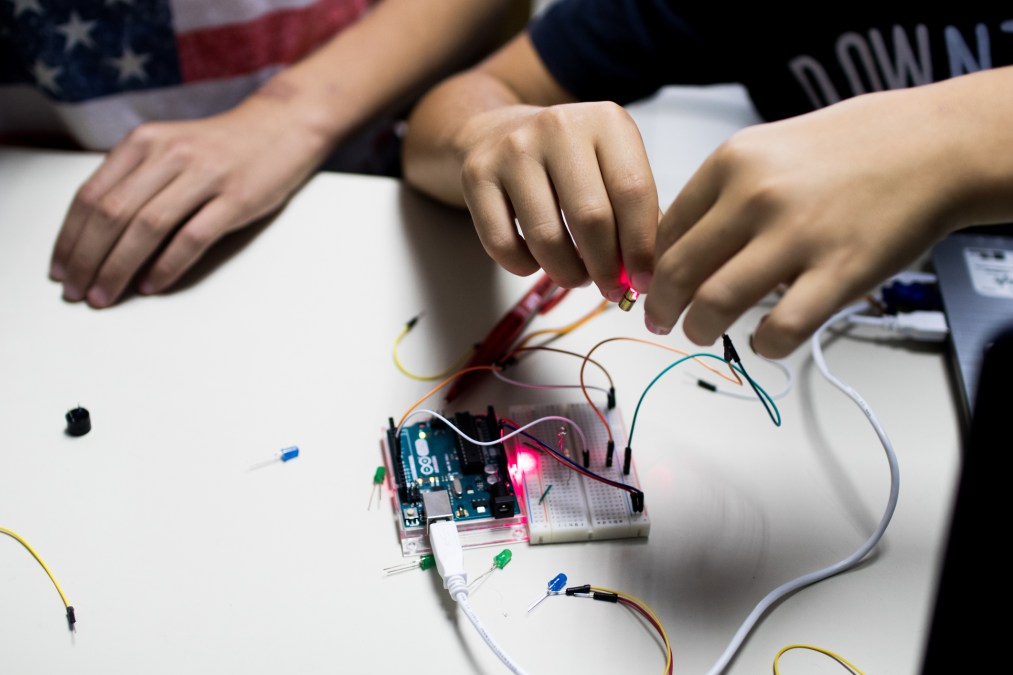 In following a national trend, Wyoming passed legislation last year adding computer science standards to its K-12 curriculum, but the state has become embroiled in conversations about the rigor of the learning requirements for students and the instructional burden expected to be placed on teachers. Now, the state is rushing to approve new standards everyone can agree on and train its teachers before a fall 2022 implementation deadline.
Last month, the Wyoming State Board of Education approved a revised set of standards to be further reviewed by educators and the public, but after the new input is collected, the proposed standards will have several more obstacles to overcome before they are approved for full implementation, including a second approval from the board and final endorsement from the governor.
Thomas Sachse, a spokesman for the State Board of Education, told EdScoop there's some confusion among the public surrounding the standards' approval status.
"People feel like because they're out for public comment that they have been approved for implementation," he said. "They really haven't been. They are two large steps away from approval."
The originally proposed standards included nine learning requirements to be taught in students' first three years of school (K-2). But concerns that the learning objectives would be too rigorous for young students and would give teachers an overwhelming instructional burden, prompted the board to revise the standards after failing to approve them in March.
"The review committee made a real concerted effort to try to lighten the load for elementary faculty," Sachse said.
The committee agreed to reduce the number of required computer science standards from nine to four at the K-2 level, bundling some of the standards that have overlapping learning outcomes or are closely related and best taught together. Less dramatic revisions were made to standards for older students, Sachse said.
Although the number of "priority" requirements has been reduced, Sachse said many of the most important learning goals are still included through supporting and enrichment standards, which teachers are required to teach either within the context of the primary standards or as additional learning materials, respectively.
Although the board is still focused on receiving public input on the revised standards, Sachse said the hope is that this version of the standards will be a suitable compromise between what computer science skills students must learn to succeed and what instructional workload will be manageable for teachers.
Barring the need for further revisions, the standards are expected to be approved by early fall.
"[That] would give two and a half years for professional development curriculum, development instructional, materials acquisition and some technology acquisition," Sachse said, referencing the state's 2022 deadline.
However, meeting that deadline is still a concern among the state board members and education department staff, Sachse said. "The state board could send them back for reconsideration and the governor could as well," he said. Both actions would create delays to curriculum development and teacher training.
"There are going to be a lot of different methods to train teachers over the next few years in order to prepare them to teach the new curriculum," he said.
Several organizations are supporting the state's computer science education initiative, such as Microsoft, which has provided the state with funding for professional development through its TechSpark initiative, and Code.org, which has also provided the state with training resources. The University of Wyoming and local community colleges are also helping educators prepare new curriculums with in-service training and computer science classes.
Some districts in the state are ahead of the curve on computer science education and already have work underway to train teachers and develop curriculum. On the other hand, "others are going to have to do some pretty serious work," Sachse said.