Alaska unveils 'The Compass,' a K-12 school-comparison tool
State officials say the new online tool will help families make better informed decisions for their childrens' educational futures.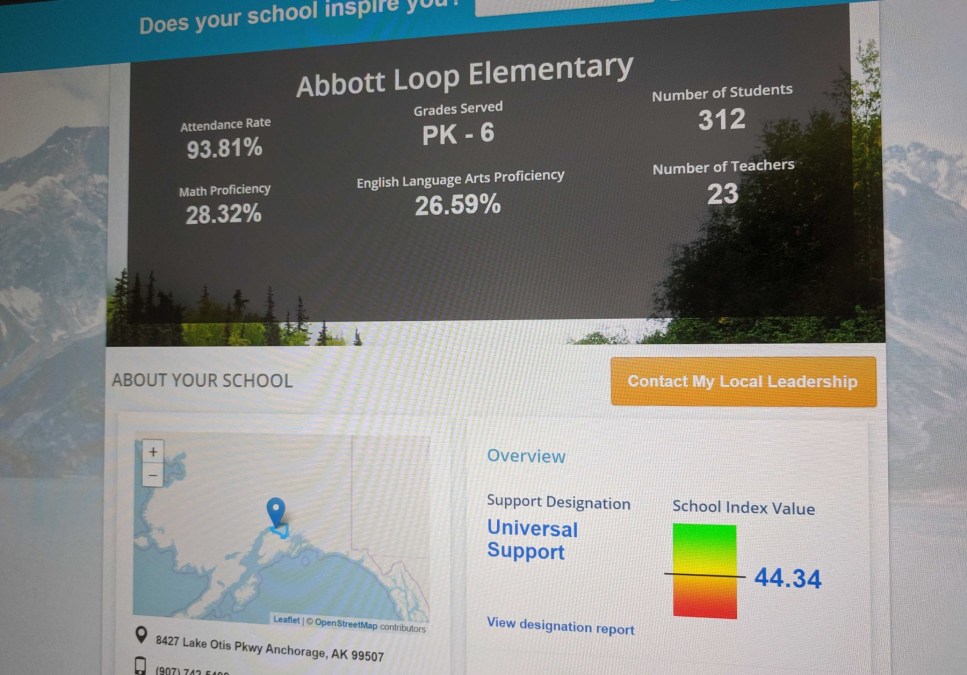 The Alaska Department of Education launched a new online tool this week designed to help parents find and compare information about public schools throughout the state.
The tool, which Alaska calls "The Compass," allows users to select individual schools and view their data points, such as subject proficiency levels, attendance rates, dropout rates, teacher experience levels and student demographic information, such as the percentage of those with disabilities or those who are considered economically disadvantaged.
Users can also select two schools and compare their metrics side by side and against statewide averages. Akhiok School, a K-12 school on Kodiak Island, for example, has a 100 percent graduation rate, compared to Kodiak High School, further north on the island, which the tool shows as having an 89.87 percent graduation rate.
"We've been working on it for months and look forward to growing it even more," State Education Commissioner Michael Johnson says in a video posted on the Alaska Department of Education and Early Development's website. "By giving you, parents and families, information about our schools and districts, you will be able to make better decisions to accomplish the education goals you have for your child. By giving educators, policymakers and all our fellow Alaskans this information, we can better support a better education for every student, every day."
Alaska joins other states seeking to provide easier access to school performance data. California designated one week last month as its "Dashboard Week," meant to heighten awareness of its own statewide school information portal.