Calif. introduces 'Dashboard Week' to raise awareness of school data
Running from September 16-20, Dashboard Week aims to encourage academic transparency and remind parents and educators of valuable data resources.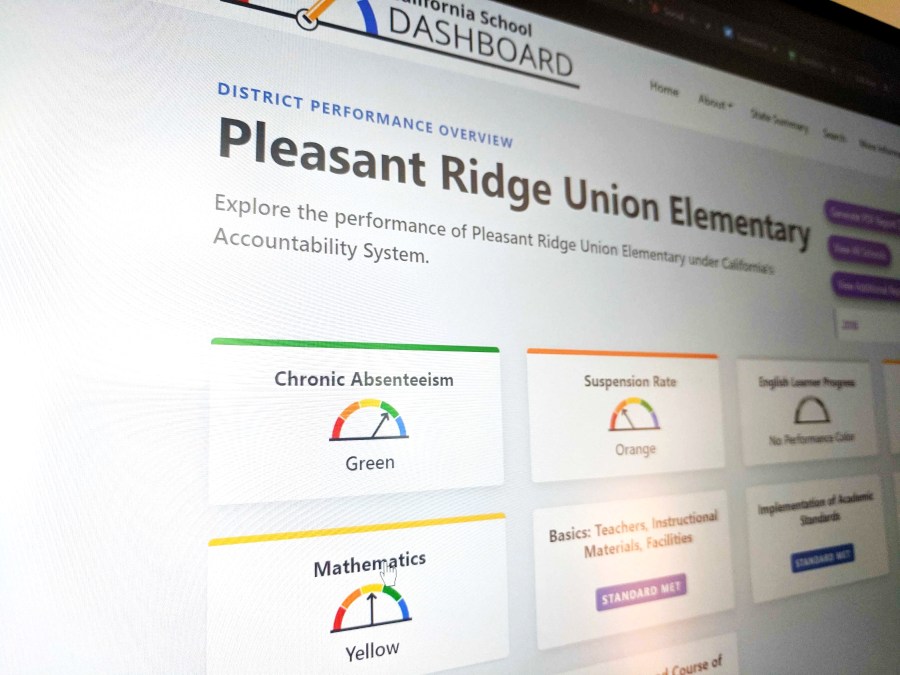 The California Department of Education and the State Board of Education have launched #CADashboardWeek, which will run from Sept. 16-20, to publicize school and district data that has been made available to parents, students and educators, the agencies announced Monday.
The California School Dashboard, an online resource release in 2017, was created with the goal of giving educators and parents increased transparency around student and school performance across the state and to to help pinpoint and address achievement gaps.
Now, with new data from the 2018-19 academic year set to be uploaded to the dashboard in December, the state aims to raise public awareness about the dashboard and encourage educators and parents to use the online tool.
"The Dashboard is a valuable tool for both parents and educators to get a sense of what's going on in their respective schools," State Superintendent Tony Thurmond said in a press release. "Academic performance is critical but students are more than just test scores. The Dashboard evaluates important factors of student success such as engagement and school climate, and empowers local communities to identify opportunities and resources to better serve their students."
The dashboard contains a searchable database of schools, each of which is ranked along metrics such as chronic absenteeism, suspension rate, English language arts, graduation rate and college or career readiness. A color-coded meter, which runs from red for poor marks to blue for high ones, providers users with quick visual indicators.
Along with launching Dashboard Week, the agencies have also released several new companion tools, including a new Dashboard mobile app, an interactive map of California that allows the public to understand the performance of districts in the state, as well as information on language translations, equity reports, and ways to display and share the Dashboard's informational videos.
The Dashboard app is available on the iOS App Store, the Google Play Store, and the Microsoft Store.