To track lead in drinking water, school districts go digital
A combination of EPA-approved water testing kits and facility management software is helping schools manage lead testing data.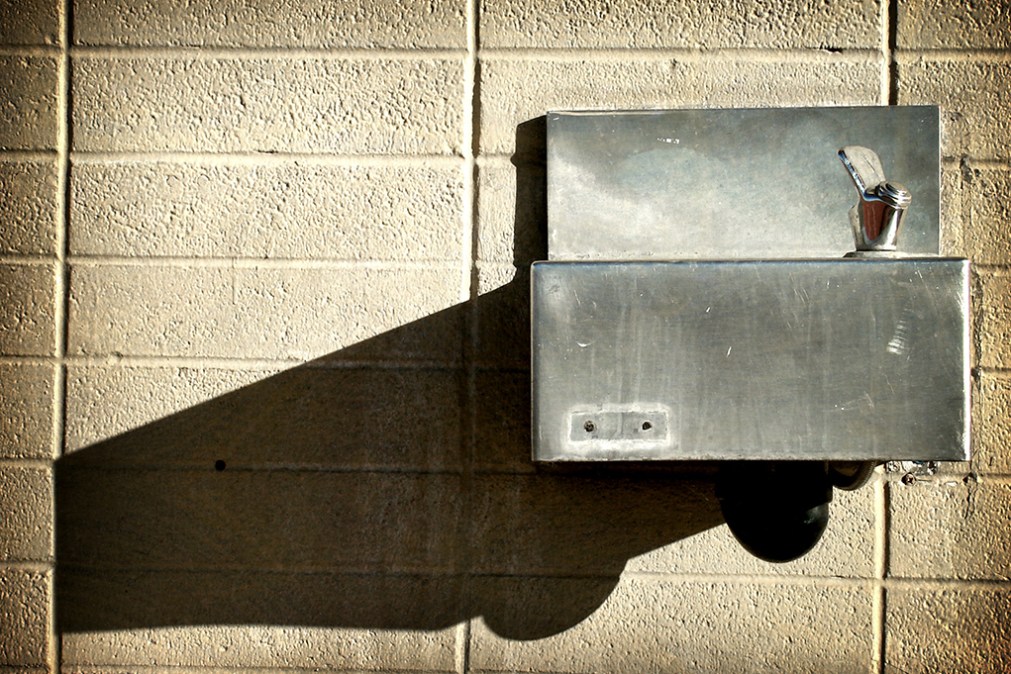 Increasingly, the technology available to K-12 districts isn't limited to the four walls of a classroom — for some schools, a combination of EPA-approved water testing kits and cloud-based facility management software has helped keep students and faculty safe from poisonous materials across campus.
The software is from a company called 120WaterAudit, which launched in 2016. School districts, public utilities and governments tasked with sampling lead are provided EPA-approved water testing kits and software that helps administrators monitor and manage test data.
A July GAO report revealed that as of 2017, just eight states — California, Illinois, Maryland, Minnesota, New Jersey, New York, Virginia, and the District of Columbia — mandated school districts test for lead in water. Federal EPA guidelines don't require schools to test for lead, either. It was only after exceedingly high levels of lead were found in Flint, Michigan, in 2014 that states began to scrutinize these policies.
The renewed concern for the issue was well-founded — the GAO report showed that 37 percent of school districts that sampled for lead in their water in 2016 and 2017 found elevated levels requiring "remedial action." Managing the testing processes and resultant data, however, can be a hassle for facilities managers dealing with thousands of taps on one school campus. 120WaterAudit is helping schools to modernize the sampling process, taking the paper-and-pen process to a cloud-based software system.
Megan Glover, 120WaterAudit's CEO, said the process has traditionally been done by hand — managed on paper, in binders, in a facility manager's office or created on PDFs as lab reports on an ad-hoc basis. The entire lead testing process can be laborious, Glover said.
"You have to know … what type of fixture is it — is it a watercooler or a bubbler, what make and model? Not only do [facility managers] have to inventory assets, they have to go back and test each one, two, sometimes five times per fixture," she said.
A fixture is any tap — whether the water is used for cooking, drinking or waste. John Miller, chief operations officer at Northwest Allen County Schools in Fort Wayne, Indiana, oversees the maintenance and safety for 10 buildings and nearly 500 taps on campus. The software separated each facility on the grounds and was able to store information — where, when and quality, among other categories — via the cloud, so Miller could access the data via mobile app as he manually tested. The app also allows Miller to know what fixtures have been fixed.
"We couldn't have done it without them, to keep track of 1,000 samples," Miller said. Though Miller said he hasn't increased the number of tests he performs recently, the surge in concern since 2014 means that many schools are having to budget for tests that aren't timely or cost effective.
"From a field efficiency standpoint, being able to access all of this data in real time … you can save hours in the field from doing surveys," Glover said.
The concise data storage also allows water testers like Miller to share the results, good or bad, with the community and those potentially affected by increased contaminant levels. The software creates reports easily sent out to stakeholders, parents, and faculty, which is part of the EPA's guidelines.
"Quite frankly, where we see a lot of superintendents and folks getting fired — trying to execute these programs without the right data and without the right data to communicate it in a timely fashion to parents, students, the school board and make it publicly available through community channels," Glover said.
Lead is just one of 91 contaminants regulated by the Safe Drinking Water Act of 1974, so Glover and her team plan to expand the scope of testing in the future. Currently, the company has contracts with various districts and government agencies in Illinois, Ohio, Pennsylvania, Tennessee, Kentucky, Michigan and Colorado, and Indiana.