Students favor online, asynchronous courses, according to survey
Anthology found students want online and asynchronous courses to stick around as universities weigh in-person and digital options.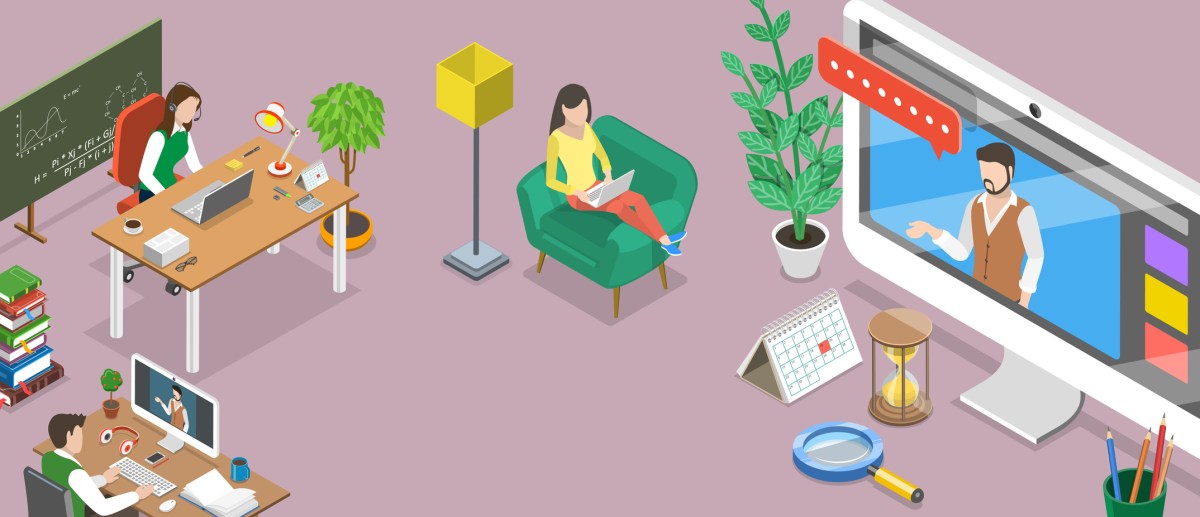 As college campuses balance in-person classes with online offerings, self-paced courses are still carrying favor among students, according a survey released Wednesday by the edtech company Anthology.
Online, asynchronous courses were generally the most popular with students, regardless of the type of school attended. First-generation students in particular favor fully online courses, with 70% choosing online as their preferred class structure. Almost half of community college students in the survey picked online, asynchronous courses as their top choice for learning.
Anthology, which runs the widely used learning management system Blackboard Learn, also asked students to rank the ways colleges could support students. The top pick was being able to meet with faculty virtually to get academic support. More instructors adopted virtual office hours when their campuses were closed.
"Institutions have an opportunity to encourage faculty members to continue offering virtual meetings even after the pandemic," the results read.
Mirko Widenhorn, Anthology's director of engagement strategy, told EdScoop that students chose online options as the second-most important element in their education experience. However, opportunities for in-person offerings ranked third, he said, seeming "a little bit dichotomous."
Students prioritizing both those aspects to education could indicate they want continued flexibility on how they take classes, Widenhorn said.
The survey adds to an ongoing conversation about how many online or asynchronous courses universities plan to keep after the pandemic. Many institutions invested in online or hybrid instruction technology during the health crisis, buying microphones and cameras to record lectures.
Designing hybrid learning experiences, including the use of asynchronous courses, was one of the top practices experts named as critical to the future of higher ed IT in the 2022 Educause Horizon Report on teaching and learning. Kathe Pelletier, the director of Educause's teaching and learning program, told EdScoop that "an embrace of remote and hybrid learning is here to stay."