Arizona State hosted drive-in events to help students fill out FAFSAs
The usual on-campus assistance to apply for federal student aid wasn't possible, so the university hosted several drive-in events with the help of parking-lot Wi-Fi.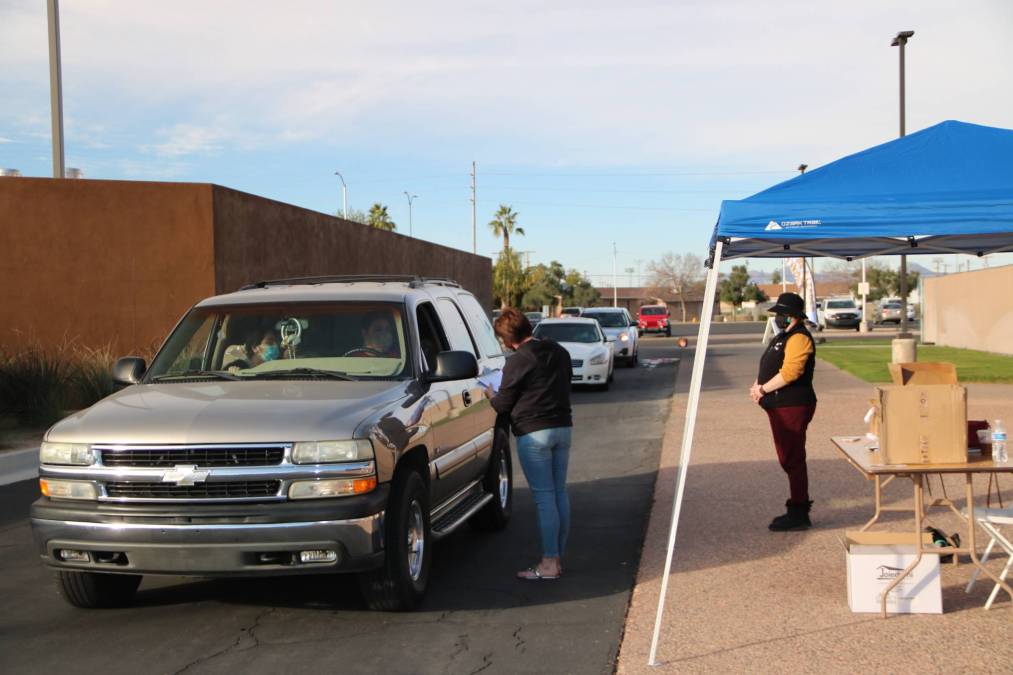 Arizona State University hosted several drive-in events to help students fill out their Free Application for Federal Student Aid forms last week, setting up Wi-Fi hotspots and printers in a parking lot where volunteers assisted families in the financial aid application process.
Typically, workshops and office hours would provide in-person, individualized help to students and their families who are filling out the FAFSA form for grants, scholarships and federal loans, but university leaders said the pandemic forced it to take a different approach this year.
"If students don't fill out FAFSA, they leave significant funding on the table for college," Sylvia Symonds, Arizona State University associate vice president for outreach, said in a press release. "FAFSA completion is so critical for educational opportunities, and it creates a ripple effect in families' economic futures."
For the drive-in events, which were hosted by ASU and the Be a Leader Foundation, an organization that supports college applicants, vehicles arrived at several Phoenix-area high schools where ASU staff were waiting to provide assistance. Wi-Fi hotspots in the parking lots allowed applicants to connect to their online FAFSA forms, and printers and personal devices were also available to students and their families if needed.
"Many schools are not doing in-person FAFSA events, and students are missing out on the in-person help," Shayne Johnson, an outreach coordinator for College Success Arizona, which helped organize the events, said in a press release. "In order to stay safe yet still serve students we felt like a drive-in event allowed us to reach the maximum number of students."
The drive-in events last week assisted more than 70 cars of students and their families, according to ASU. Several additional drive-in events are scheduled for February.
Students can also receive help through a FAFSA hotline or though the university's Benji chatbot, a tool the university says can answer more than 600 questions about the federal aid application.