California colleges set 100% OER goals as textbook publishers go digital
Lowering the cost of education for students is a key long-term goal, higher education leaders said during an online event.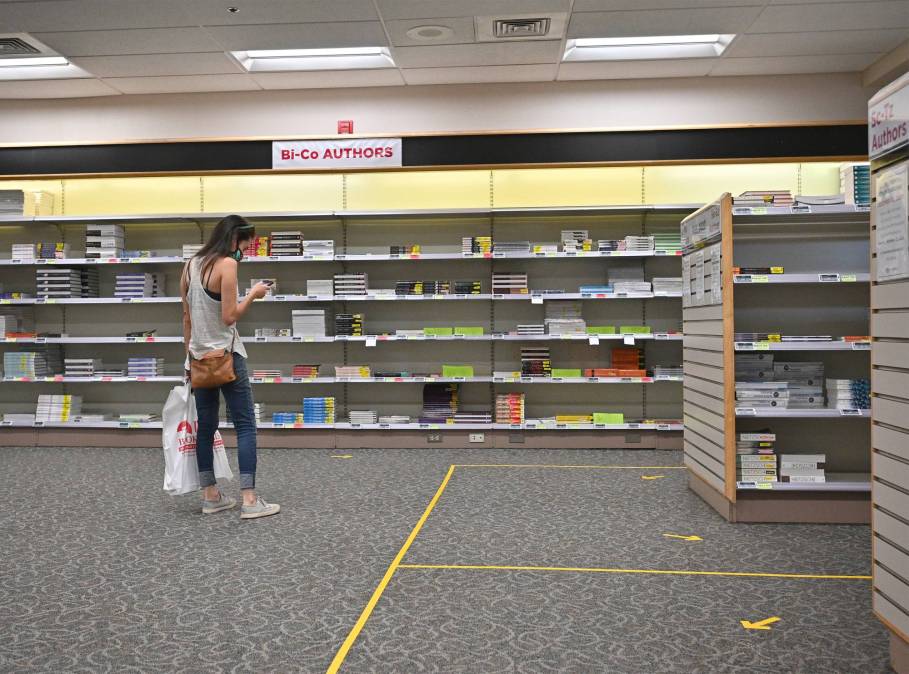 Some California higher education institutions plan to shift away from textbooks toward open educational resources in the coming years, institution leaders from the Los Angeles area said during an online event Monday.
Compton Community College District CEO Keith Curry said leaders plan to inch up to 85% to 100% of its courses using OER by 2035. Santa Clarita's College of the Canyons, meanwhile, is aiming for a third of its courses to eliminate textbooks over the next two years, said James Glapa-Grossklag, one of the college's deans.
The state passed its budget in July with $115 million for developing OER — freely licensed learning materials designed to increase access to education — and providing zero-textbook-cost degrees. The continued focus on OER comes as textbook publishers develop new digital subscription services for textbooks, often marketing the low up-front costs to students. The textbook publisher Pearson last month announced a new digital subscription model that allows students unlimited access to titles for $14.99 a month, following similar services offered by competitors Cengage and Chegg.
Both Curry and Glapa-Grossklag said at the event hosted by Michelson Philanthropies that they expect OER and zero-cost degrees to help students save on education costs. Glapa-Grossklag estimated that by offering the choice of OER in some courses, the community college saves students about $5 million in textbook costs per year.
"Our zero-textbook-cost classes fill up sooner than our non-ZTC classes," he said, adding that the former courses on average show greater success and retention rates for low-income student populations, including Pell-eligible, Hispanic and Black students.
The Compton Community College District originally planned to implement OER by fall 2021, and is now planning through increments to be "all in" by 2035, Curry said. That includes a goal of a quarter of course sections using OER by 2023, half by 2027 and three-quarters by 2031.
"Textbooks will never win in terms of affordability," Curry said during the panel.
Curry said the district is focusing on OER because when it comes down to student budgets, textbooks will always be the first expense they cut, which can affect learning. He said that along with entering a partnership with the Michelson 20MM Foundation, a Los Angeles nonprofit connected to the event's host, to develop an implementation program, an OER task force is talking to campus bookstores about the future of their businesses as physical books are phased out.
Nicole Allen, the director of open education at the Scholarly Publishing and Academic Resources Coalition, said other states, including New York and Colorado, have made investments in OER, but California's investment is different because it looks to make course materials part of the "digital infrastructure" of campuses. California already piloted a zero-cost textbook degree program in 2016 with its community colleges, with this year's budget following up on that investment.
Though more states are looking at OER — especially amid conversations about college affordability and digital resources following the pandemic — Allen warned others on the panel not to wane on OER efforts. Though textbook sales decline as OER efforts ramp up, she speculated that might be because students are opting out of buying course materials altogether.
"I think we need to point out that there's a large difference between the OER model and the kind of subscription models that are being offered for publishers, " Allen said. "Our students get access to materials that are freely available in at least one form, usually online, and that they can keep and download forever. With the model that the publishing industry is often offering materials through inclusive access and other digital subscriptions, it's short-term access [and] students aren't able to keep those materials long term."