Pearson launches $14.99/month textbook subscription service
Pearson+, which gives users access to 1,500 digital titles, follows similar textbook-rental services offered by its competitors.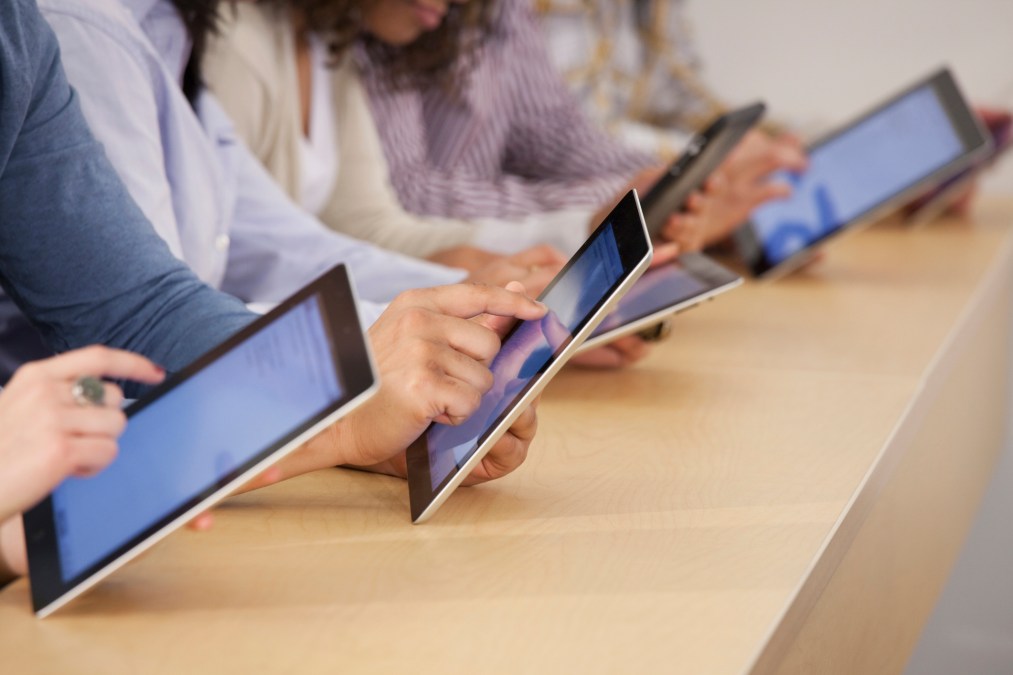 In addition to its traditional sales model, the publishing house Pearson on Friday unveiled a subscription service that includes more than 1,500 digital textbooks.
For $14.99 a month, students can subscribe to the service, called Pearson+, or pay $9.99 for the service's "single" tier, which allows access to only one book at a time. Both tiers require a minimum four-month term. The subscription model is intended to mimic how students consume content through other popular online services, Pearson CEO Andy Bird said during the company's "fall technology preview."
"While 70% of Pearson's higher education revenue already comes from digital products, Pearson+ is also designed to help us regain a portion of the more than 14 million textbooks lost to the secondary market and non-consumption," Pearson executive Tim Bozik said during the presentation. "We believe we can capture those sales with a competitively priced e-text experience that students will prefer. During this move to using Pearson+, we can move to a business based on relationships, not just transactions — that helps us produce sustainable revenue growth."
The move follows similar offerings by Pearson's competitors. Cengage began offering an ebook subscription service in 2020, which starts at $69.99 for four months of service. Chegg, a "homework help" and textbook rental service, offers an ebook subscription service beginning at $6.99 a month.
The textbooks offered through the Pearson+ app also include features like text-to-audio, offline reading and flash cards. In the presentation, Pearson executives said the app was developed through student focus groups and that the company will continue to develop it through student feedback. Bird said the company also plans expand the number of textbooks available on the platform beyond the 1,500 already available.
In a report to investors on Friday, Pearson executives said the market presents three opportunities for the company's growth: the rise in online learning, the workforce-skills gap and the growing need for accreditation and certification.
Other publishers are also increasingly entering the digital market as student debt continues to climb and free and low-cost digital resources gain in popularity. McGraw Hill acquired the online training platform provider SIMNet in May. McGraw Hill in June announced its digital sales outpaced print losses for the first time in the company's history. OpenStax, Rice University's open-educational-resources publisher, saw sales double during the pandemic and in June welcomed 12 additional colleges and universities to its program.