Classroom technology should take a back seat to learning structure, experts say
The 2019 policy priorities for the International Association of K-12 Online Learning omit technology. Here's what they say is more important.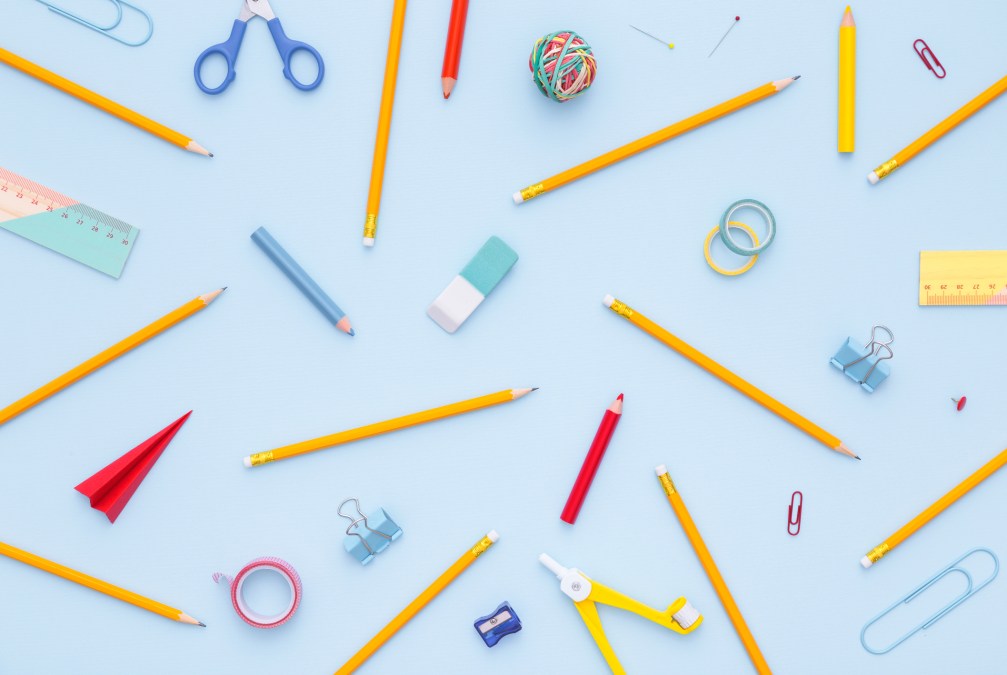 Acquiring new classroom technology for students to explore isn't as important as reforming the pedagogical structure they're learning in — including a redefinition of success and accountability for students and teachers — according to 2019 policy priorities released last week by the the International Association for K-12 Online Learning, or iNACOL.
The 9,000-member organization's federal and state education policy priorities for the new year reflect the concerns faced by legislators and school leaders around the country.
The priorities are timely, said Maria Worthen, VP of policy for iNACOL. Since this past fall, every state has an approved plan for ESSA, the Every Student Succeeds Act — redefining achievement goals, teacher development plans and the weight of assessments in measuring student success. All of those reform areas must take precedence, Worthen said, above the debate over which classroom edtech is the hottest on the market.
"[Stakeholders should] recognize that technology, while it may and does offer valuable tools and pathways to get there, it is not the frame through which we need to look at this," Worthen told EdScoop. "In some schools, technology may be leveraged to great effect — in others, it may be very much an analog system, and either is okay. We need to stay focused on what the big system levers are."
2019 will be the first year that state leaders can take advantage of the new plans and funding brought by ESSA, but iNACOL's federal policy priorities show federal lawmakers have opportunities too — reauthorizing the Higher Education Act, improving assessments through the Innovative Assessment Demonstration Authority, expanding teacher-training through the Perkins V law and continuing to support E-rate and broadband expansion initiatives.
For state officials and stakeholders, the priorities are more incremental and localized. iNACOL advocates for new standards of proficiency based on subject mastery, not "seat time" or how long a student spends on a subject; new accountability models and assessments; modernizing educator training; and enabling new education paths for students, like mastery-based diplomas and flexible credit transfers.
The omission from the recommendations is classroom technology, continuing a downward trend that, according to Worthen, began years ago. iNACOL was founded in 2002 by a group of leaders in the online and blended learning space to make sense of the trends changing K-12 education and to improve learning — a mission Worthen said the organization still holds today. The association, which counts teachers, specialists, principles, state officials and more among its ranks, reevaluates stakeholder concerns annually — and the procurement and implementation of traditional classroom edtech has ceded ground to more conceptual educational strategies, like personalized learning and competency based education, the group says.
"If you, for example, were to look at the agenda of our annual symposium," Worthen said, "you would see over the years that there was a lessening of sessions about online learning. There was an increase seven to ten years ago in blended learning, and that's gradually decreased."
Rather than relying on technology alone to reform how a student learns, Worthen and iNACOL are advocating for re-evaluation of a K-12 system that's defined around legacy "seat-time systems" wherein each student spends the same amount of time taking a class regardless of progress.
"We need to rethink what that looks like and arm teachers knowledge, skills and experience to be able to tackle that with experience," Worthen said. "I don't think any teacher would disagree with the statement 'you want to meet every student where they are with their learning.' I think every teacher would aspire to that."
Structuring how a student learns, she said, is more important than the tools that they use to do the learning.
"Some [teachers] are going to be able to leverage technology in really interesting and transformational ways, but it's always going to be a combination of human relationships," she said.