ISTE shows schools how to spend $1.17 billion on edtech in 2019
The International Society for Technology in Education has released a new guide showing states and districts how to spend next year's federal funds.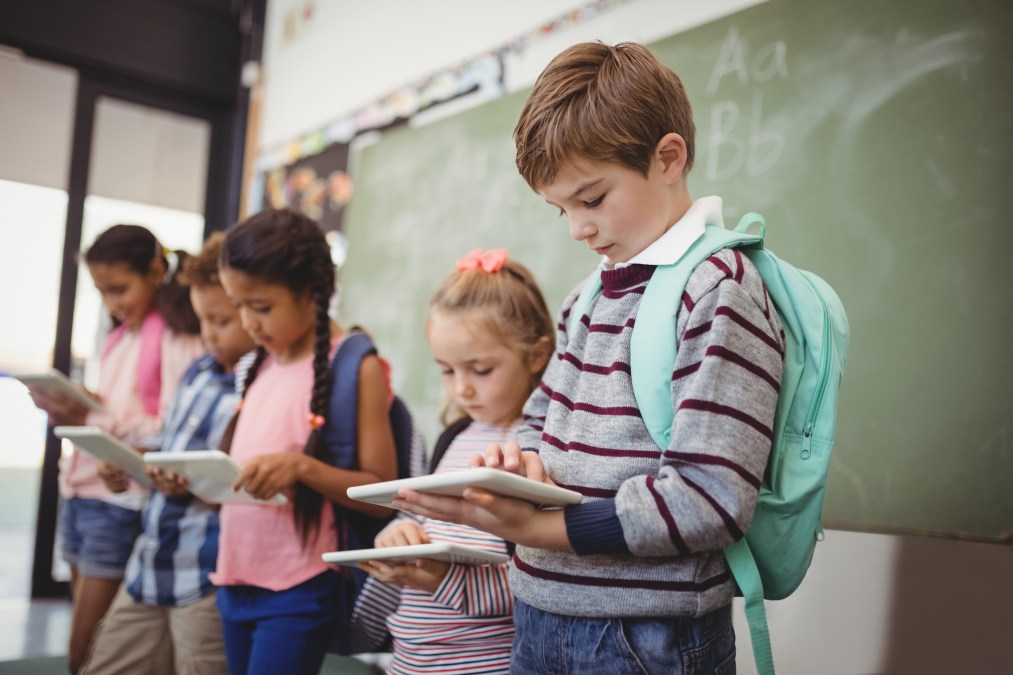 The International Society for Technology in Education has published a new guide aimed at helping states and administrators distribute funds from Student Support and Academic Enrichment Grants. The guide shows K-12 institutions how they can use the federal funds allocated under Title IV-A of the Every Student Succeeds Act, or ESSA, to promote three things: a well-rounded education, safe schools and the effective use of technology.
ISTE released the 31-page guide last week to encourage states and districts to spend the funds efficiently. In 2017, Congress dedicated just $400 million for states and districts to spend on those three focus areas, but that figure rose to $1.17 billion for 2019.
For each recommendation that ISTE makes, the organization lays out evidence of its effectiveness — case studies and reviews from different institutes and districts that have already implemented the strategies.
To promote a well-rounded education, ISTE says, districts should allocate funds for professional development and training for teachers teaching science, technology, engineering and mathematics courses, as well as classroom tools and software that provide underserved students access to those technologies.
The group also recommends spending funds on digital citizenship courses and digital tools that enable communication between between schools and families. ISTE says this will help foster a sense of digital literacy, the skillset of how to interact safely and ethically online.
ESSA mandates that schools spend Title IV-A funds on programs that create a "safe and healthy environment" for students. Using technology, ISTE says, teachers can encourage ethical behavior among students in a classroom by coordinating consistent classroom rules and providing students with easy methods to report unsafe behavior. A 2016 study of an Arizona elementary school revealed that increased access to technology demonstrably improved the behavior of students, who gained confidence in the classroom by using tablets and other technologies.
To support the integration of technology in schools, ISTE recommends schools support professional development among teachers through programs like ISTE U, the group's online course repository for educators, and its technology certification program. Finally, ISTE points out that micro-credentialing, the practice of presenting teachers with incremental certifications for learning new skills, has been demonstrated in studies to boost faculty morale and incentivize working with technology.