More colleges adopting VR after new grants, gifts
Dozens of colleges and universities are boosting their VR programs after receiving support from Meta or philanthropists.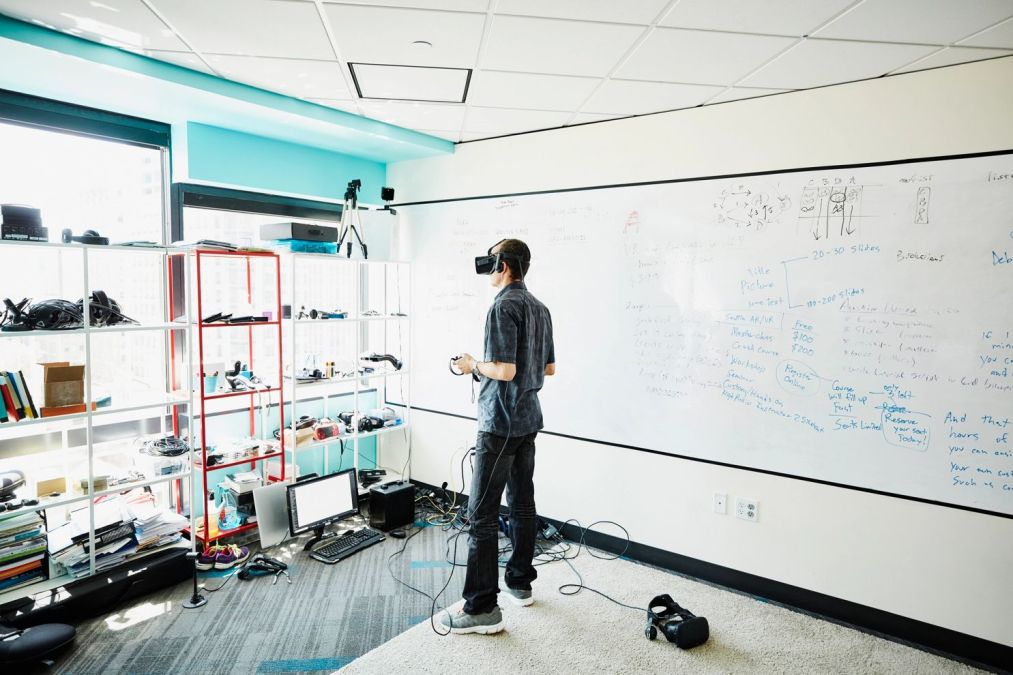 Virtual reality headsets are still something of a novelty item in higher education, but funding opportunities for teaching and research into immersive learning opportunities are ramping up.
More than 100 global higher education institutions were selected last month to participate in an immersive-learning pilot program led by Facebook's parent company, Meta. Nineteen U.S. colleges and universities were selected to participate in the pilot, including the West Virginia University Institute of Technology, Miami University and Syracuse University.
The institutions received Meta Quest 2 VR headsets and access to a soft-skills learning library from the British start-up Bodyswaps. The Bodyswaps library includes classes on public speaking, clear communication, leadership and job interviews. The Miami University Farmer School of Business shared on LinkedIn that the grant will be used to explore applications of VR in diversity, equity and inclusion training.
Philanthropic donations have also spurred investment in virtual reality research and teaching. Some institutions, such as the University of Arizona, have received multi-million dollar gifts in the past year. The University of Arkansas announced Thursday a $100,000 gift to create a virtual and augmented reality lab for faculty and students in its David W. Mullins Library.