Columbia University opens center to boost research and innovation around blockchain
The Center for Blockchain and Data Transparency, a joint partnership between Columbia and IBM, has three research tracks and a blockchain accelerator.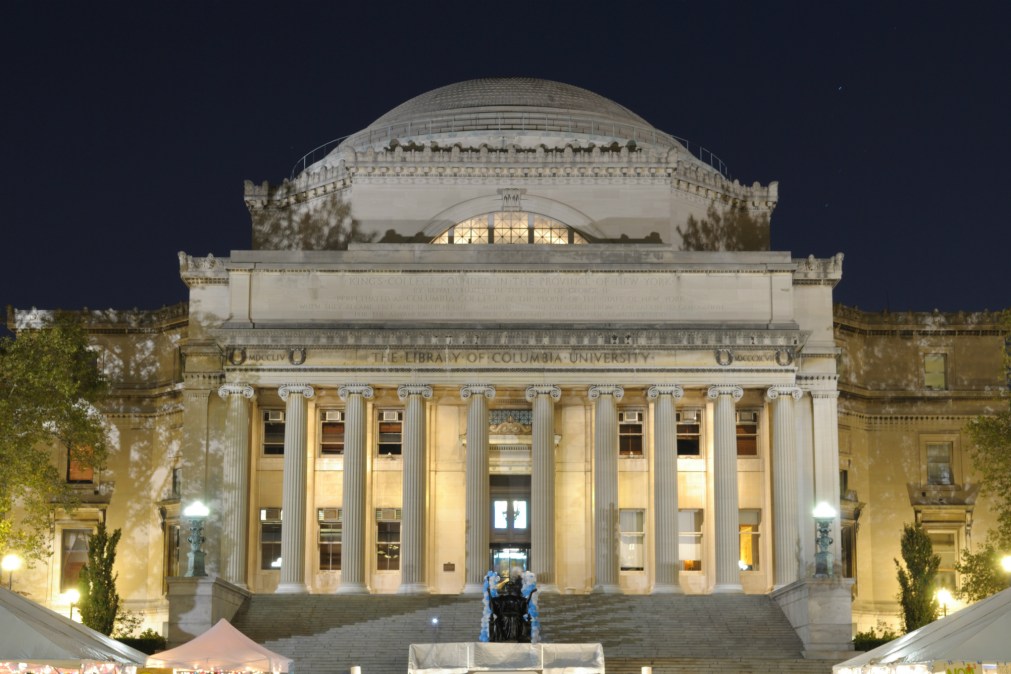 Columbia University and IBM have announced the opening of a joint Center for Blockchain and Data Transparency, which officials say will serve as a multi-disciplinary research and innovation center for all university projects concerning the digital distributed-ledger technology.
The New York university, which has had a research-based relationship with IBM for more than 70 years, is housing the new center at the university under the joint leadership of the Data Science Institute and the School of Engineering and Applied Science, according to Jeannette Wing, director of the institute.
The center, which opened Tuesday, has three research tracks — applied research, teaching and policy — related to the study of blockchain. A fourth component, a blockchain accelerator, will help local startups develop enterprise blockchains through collaboration with students and interns, said David Post, IBM's blockchain strategy and platform growth leader.
Faculty members will be able to submit research proposals in the fall, Wing said, and a joint selection committee between IBM and Columbia officials will identify the most innovative ideas.
"The center speaks about more than just the technology," Wing said. "It speaks about policy, regulation, law and business, and one of the ambitions is to invent new business models given this technology. Columbia, having a law school, a business school and an international public policy school really attracted IBM in that way."
IBM will provide the technology necessary for research, Post said, but the university is looking to open the center for as many different groups as possible, in both the public and private sectors.
Though a more formal call for business initiatives is scheduled for later this year, the university has been in talks with New York City's Economic Development Corporation , among other entities, to utilize the Center.
Researchers at Columbia are keen on using the center for more than just technical research, but cited secure multi-party computation , homomorphic encryption , secure hardware, fraud reduction and medical services as potential interests.
The center will also be in the business of shedding light on the myths of blockchain, Wing said.
"Some of that technology is out there already. There are open-source implementations of these technologies," Wing said. "There are a lot claims about what this technology can do, and there are a lot of claims about security guarantees. None of that is actually proven — so from a pure research point of view, there's a lot of work that needs to be done about what is true and what is not true about blockchain in terms of property."
Other universities have taken alternative paths to introducing blockchain into administrative and educational realms recently. Virginia Tech recently announced a $3 million investment into the development of a blockchain-centric curriculum, while Southern New Hampshire University is in the midst of piloting a degree and certification system delivered via the blockchain. Cryptocurrency startup Ripple is also donating $50 million to a number of top universities to study the technology.