Education Dept. announces final i3 grant competition
This is the last year schools can apply for the Investing in Innovation grant competition, before the program is replaced by the Education Innovation and Research program.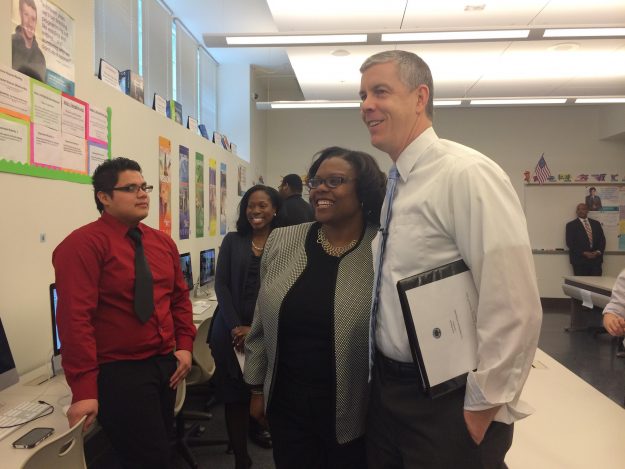 Educators can apply for grants of up to $3 million for developing and implementing new, innovative programs and practices in their schools and districts.
The Department of Education sent out a call for applications for the seventh and final Investing in Innovation (i3) Development competition, which will be accepted until May 24.
Next year, the i3 program will be replaced with the Education Innovation and Research program, which was established by the Every Student Succeeds Act.
Along with programs that incorporate technology and blended learning, and novel ways of doing assessments, federal officials encourage applicants to address alternative strategies to discipline and fostering racial and socioeconomic diversity.
"We are proud to support innovative educators that are helping every student learn, grow and achieve their full potential," Nadya Chinoy Dabby, assistant deputy secretary for innovation and improvement, said in a press release. "Across the country, we have seen how innovation in education can close gaps in opportunity, and change the academic and life trajectories of underserved students."
Last year, former Education Secretary Arne Duncan visited Cardozo Education Campus in Washington, where students presented prototype apps they had built. The school had won a portion of a $30 million i3 grant.
For more information about the 2016 competition, visit http://innovation.ed.gov/what-we-do/innovation/investing-in-innovation-i3/.
Reach the reporter at corinne.lestch@edscoop.com, and follow her on Twitter @clestch and @edscoop_news.