Education Dept. sets sights on mobile-centric IT overhaul
The Education Department, like many schools, wants to replace a decade-old IT system with a mobile-friendly IT environment, and is looking for industry's help.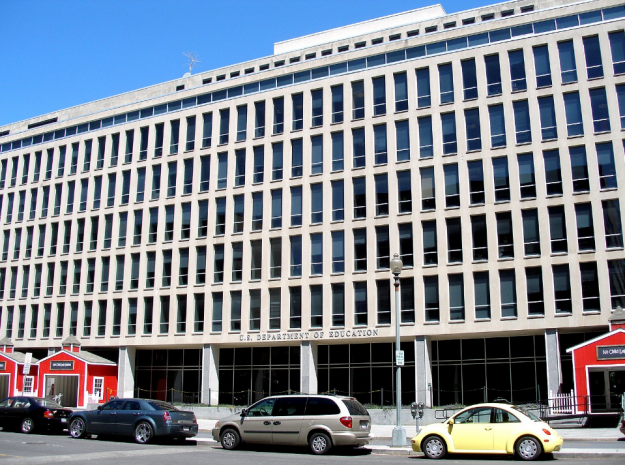 The Education Department needs to overhaul decade-old IT systems and is looking for industry's help to acquire a mobility-focused IT environment.
The department is looking to acquire a new infrastructure it calls the Portfolio of Integrated Value-Oriented Technology, better known as PIVOT, that "encourages and incentivizes service provider innovation, is flexible to easily address new and changing requirements, and optimizes cost vs benefit in the delivery of IT services to the Department over the life of the contracts," according to a request for information published last week.
PIVOT will succeed Education's current EDUCATE contract — short for Education Department Utility for Communications, Applications, and Technology Environment — awarded in 2007 to Perot Systems for $400 million. EDUCATE marked the department's departure of a government-owned, contractor-operated IT environment to a contractor-owned, contractor-operated managed IT infrastructure service model.
Through that contract, set to expire next November, Perot "provides the fully-managed services that include infrastructure, computers, telecommunications devices, an e-mail network, the Department's Internet and intranet sites, servers, telephone systems and network printers, and other services and equipment as needed," says a synopsis of the new solicitation.
"A lot of things have changed since 2007. We're really looking forward to hearing the great ideas and the new technologies and the new capabilities that are out there," Jason Gray, Education Department CIO, said at a pre-request for proposals industry day this past June. Gray described the goal of the envisioned infrastructure as "providing end-to-end services while promoting innovation … striking the right balance between be reactive and proactive."
Education wants the new infrastructure to account for "a workplace environment that will be rapidly evolving for the foreseeable future" and one that is more mobile, the new RFI states. "Teleworking and hoteling (shared temporary workspaces) will become more of the norm than the exception" as the department responds to the National Strategy for Reducing the Federal Government's Real Estate Footprint and moves many of its more than 6,200 IT-dependent users away from traditional on-premises office spaces.
"This includes an increasingly mobile workforce that frequently teleworks, real estate footprint reductions requiring workspace sharing facilitated by technology, and the ability to immediately respond to the ever-changing cyber threats," it adds.
The envisioned acquisition will feature six contracts total for the different aspects of Education's infrastructure for oversight, technical management and integration, hosting data, network services, mobile services, and printing.
"The Department's vision for IT services is a secure, high performance, versatile infrastructure to deliver a set of seamless, integrated capabilities that provide an equivalent end-user experience regardless of location and are independent of any platform or platforms that are used to access PIVOT IT services," the RFI says.
The Education Department released an RFI for the PIVOT-Integrator contract in early August after developing the greater acquisition plan for more than a year with private sector support, kicked off by a June 2015 industry day. Last week's RFI focuses on the PIVOT contract for data hosting, for which the department will accept responses until Sept. 15.
Education intends to eventually solicit the contracts for bid under the National Institutes of Health's Information Technology Acquisition and Assessment Center's Chief Information Officer – Solutions and Partners 3 governmentwide contract.
The department did not respond to our request for comment prior to this report.