Education Dept. to walk back 'third-party servicer' guidance
The Department of Education announced it will revise several key provisions in its much-maligned "third-party servicer" guidance.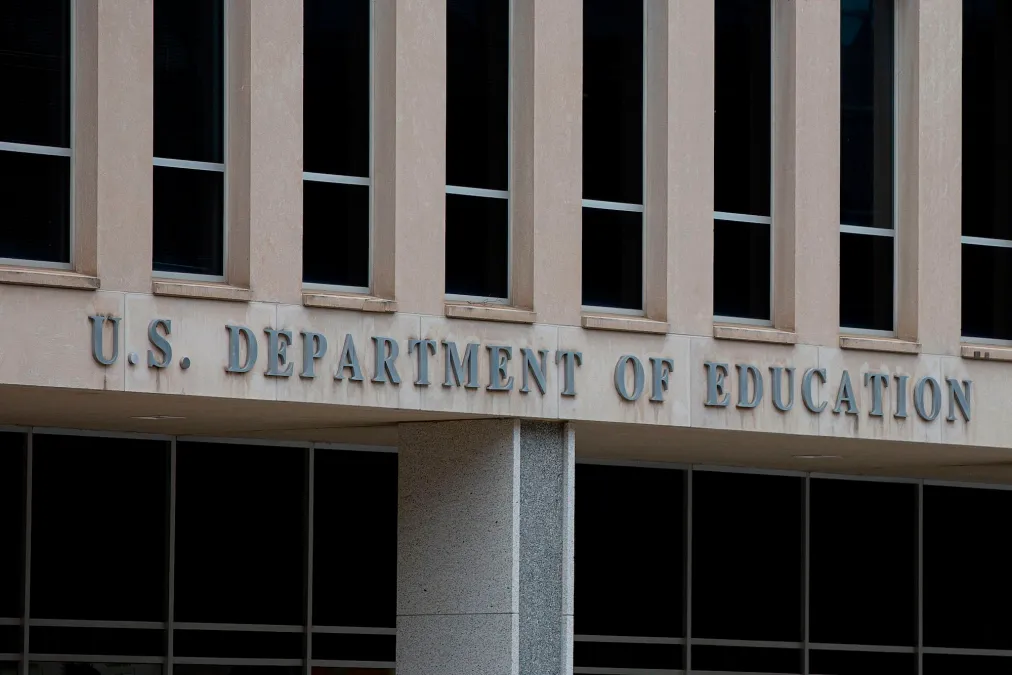 The U.S. Department of Education announced Tuesday it will revise its much-maligned "third-party servicer" guidance, narrowing the scope of covered entities, removing language barring universities from partnering with foreign-owned companies and giving colleges more time to review their vendor contracts.
Under Secretary of Education James Kvaal shared in a department blog post Tuesday that the department will revise its guidance after critical feedback from college administrators, edtech vendors and higher education organizations. Kvaal wrote that the department intends to remove a provision that appeared to prohibit higher education institutions from partnering with foreign companies — a move that led experts to question whether colleges would have to break contracts with foreign companies like SAP.
The number of institutions working with vendors that have "at least some level of foreign ownership" is greater than the department initially accounted for, and would be "more appropriately considered through negotiated rulemaking," Kvaal wrote in the blog post.
The department received more than 1,000 comments in response to its 'third-party servicer' guidance, which was published February in the form of a "Dear Colleague" letter. The guidance expanded the definition of "third-party servicers," introducing potentially burdensome reporting requirements for colleges and their vendors. Many groups called for the department to rethink its stance, including Educause.
In his blog post, Kvaal listed some activities the department does not consider to be covered by its guidance, including study abroad programs, dual enrollment programs, course-sharing consortia, and clinical placements.
Kvaal also wrote that the current September compliance deadline will be extended "at least six months" to allow institutions more time to review their vendor contracts.
"We will carefully review public comments on areas of confusion and concern and consider clarifying and narrowing the scope of the guidance in several areas, including software and computer services, student retention, and instructional content," Kvaal wrote, adding the department may make further changes as it seeks to "balance the need for greater transparency and oversight against administrative burden."
The blog post comes days after the online program management company 2U filed a lawsuit alleging the department's guidance was "unlawful."
In an emailed statement responding to the blog post, 2U chief legal officer Matthew Norden applauded the department's decision.
"As we've repeatedly emphasized, 2U fully supports the Department's stated transparency goals, and we welcome the opportunity to collaborate with the department to find better ways to achieve those goals, in a manner consistent with the law," Norden wrote.
This doesn't mean, however, that 2U will be dropping its lawsuit.
"We believe that the Higher Education Act's definition of a 'third-party servicer' is clearly limited to companies that administer Title IV financial aid, which 2U does not," a 2U spokesperson wrote via email. "Because of that, we will continue to litigate our challenge to the Dear Colleague Letter."