Evaluating digital curricula for the 21st century school district
Commentary: Digital curricula should not merely replace print materials. They should add value to the learning experience.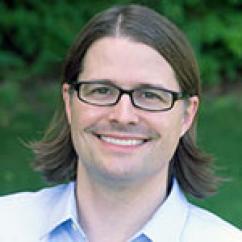 Many schools and districts are prioritizing the adoption of digital content and curricula, but the challenges of effectively evaluating, selecting and implementing solutions persist. However, with the right tools, technology can improve student achievement and empower educators.
In a recent webinar, Tim Hudson, an education leader focused on the intersection of learning and technology, reviewed important steps in finding the right digital curricula for your students' needs.
First, assess whether the digital curricula will address students' learning needs, rather than just being centered around the use of new technology. Plan backward and have learning goals be the driver to accomplish this, said Hudson, the senior vice president of learning at DreamBox, an online software company specializing in adaptive learning and mathematics. Start with identifying the desired results, Hudson added, then determine acceptable evidence that will let you know if students have achieved those goals. Finally, plan learning experiences and instruction around that. Also, determine which students will be impacted by a curriculum — consider things like grade level, content focus, proficiency needs and student access.
Before adding technology into a curriculum, look at your learning design in general. Are students receiving authentic learning experiences and understanding concepts, as opposed to just knowing procedures and getting instruction? With any curricular resource, students should be thinking independently and grappling with ideas. Hudson explained, "Learning is not accomplished by putting thoughts into a mind; we can't give students understanding. Instead, we need to be empowering minds to generate thoughts."
After evaluating learning design in general, you can start to consider learning design principles with technology integrated. Think about what you're using digital tools for. Are they simply replicating something print curricula is doing, or actually adding something new? The four levels of the SAMR model (substitution, augmentation, modification and redefinition) can help determine the level of technology integration. Like print curricula, digital curricula should enable independent thinking and understanding of new concepts, Hudson said.
Be sure to assess what the students already know and start from there when supporting their learning. Technology should help with this differentiation, especially if in a one-to-one setting. It can also provide individualized learning paths, specific feedback for learners and elements of student choice, while assessing and adapting between lessons.
However, Hudson noted that we should evaluate what students are actually doing within the digital curricular lessons to determine if the learning is truly personalized and adaptive.
Finally, he suggested educators take into account any implementation considerations and professional development needed. Consider what data will be available to educators, any trial and demo options, availability of technology (in the cloud, online or an app?), where and when students will be able to access the technology and more. Teachers need to be trained in more than just the specific tool, but also growing in the content area. Build teacher agency in professional development and foster more confidence by helping them identify objectives using data which is focused on growth, addressing real classroom challenges and letting them decide what they learn.
About the Presenter
Dr. Tim Hudson is an innovative education leader who works at the intersection of learning, schooling and technology. At DreamBox, he oversees the research and development of digital experiences that engage students in critical thinking and provides teachers with data to support differentiation and personalization. Tim spent over 10 years in public education, both as a high school math teacher and as a K–12 math coordinator and strategic planning facilitator in suburban St. Louis.
Join the Community
Leadership 3.0 is a free professional learning community where school and district leaders collaborate on innovative strategies to help teachers grow professionally, advance student learning, and improve communications with all stakeholders.
This broadcast was hosted by edWeb.net and sponsored by DreamBox Learning.
The recording of the edWebinar can be viewed by anyone here.