Georgia launches open data platform to provide performance reports on K-12 schools
Parents, teachers and students in Georgia can now find out how their schools measure up to statewide standards, thanks to a new website that grades schools based on their performance.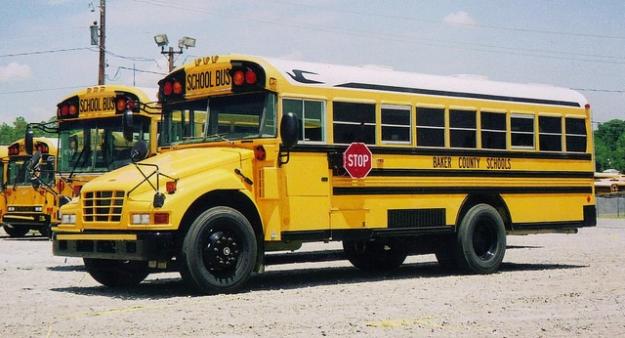 A new website is turning the tables on Georgia's K-12 schools and delivering them a report card.
Georgia Gov. Nathan Deal teamed up with the Governor's Office of Student Achievement, known as GOSA, to create a website that provides performance reports on all public elementary, middle and high schools in the state. The tool allows parents, students and educators to easily access accurate information.
"The website began with the belief that parents and community members should be able to quickly and easily understand how their local schools are doing," said Sam Rauschenberg, deputy director of research, policy and accountability at the Governor's Office of Student Achievement.
"Prior to the website, they had to go to a number of websites to gain a full picture of their school's performance and compare it to other schools or prior years," he added.
Each school report provides a summative A-F letter grade based on state test scores, student academic growth on those tests, graduation rates, and other factors to give a snapshot of overall performance, Rauschenberg told EdScoop. The grades are also based on the school's college and career ready performance index, or CCRPI, which is calculated by the Georgia Department of Education and approved by the State Board of Education. The CCRPI serves as the statewide accountability measure for Georgia public schools.
Users can also get interactive with the option that allows them to compare their school to other schools, districts and the state. This is especially helpful for families who are weighing their options when moving from one district to another, officials say. Users can also access the site from any device with an internet connection.
"One of the core design requirements from the beginning was that the site should be highly functional and intuitive on the major desktop Internet browsers as well as mobile devices. In addition, the school reports [can be] easily converted into 2-3 page PDFs for easy printing," Rauschenberg said.
GovDelivery, a government technology software company that provides engagement software, is behind the architecture and security of the site.
"This is an open source, open data platform and the fact that GOSA saw that this was a good way for citizens to have access to the data and marked all these great open data checkboxes is invaluable," Sid Burgess, senior open data consultant at GovDelivery told EdScoop.
GOSA officials believe that the increased awareness of school information will allow educators, parents and communities to improve on some of the critical challenges in the school system. Though the website is already beneficial to users, GOSA officials still hope to improve the resource.
"The most important measure of success will be whether parents and community members use the School Reports site as their primary 'go-to' for school performance outcomes," Rauschenberg said. "Sustained web traffic throughout the year will be one measure, but anecdotal feedback through conversations and web surveys asking whether the site is intuitive, easy to use, and concise will also inform success."
Reach the reporter at darlene.aderoju@edscoop.com, and follow her on Twitter @buuukky.