Georgia Tech's online cybersecurity master's program gets $500K investment
Accenture Security is the first corporate sponsor to invest in a program launching in January to bolster the nation's cybersecurity workforce.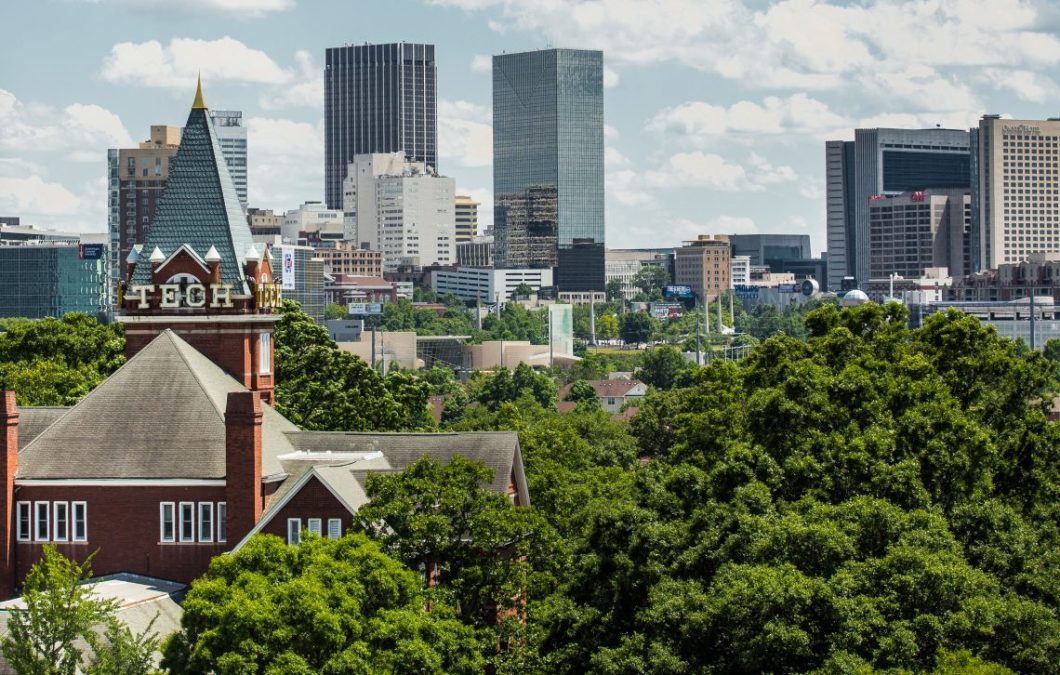 Ahead of its launch in January, the online cybersecurity master's program at the Georgia Institute of Technology has received a $500,000 investment from Accenture Security, now the program's first corporate sponsor.
The Online Master of Science in Cybersecurity intends to lessen the workforce shortage in the field, according to the program's initial announcement.
The financial contribution from Accenture, a global professional services company, "will be used to support the creation of the OMS Cybersecurity program, including course materials and production," Laura Diamond, media relations representative for Georgia Tech, told EdScoop.
Accenture's investment into Georgia Tech's program, announced Tuesday, is also an investment in the future cybersecurity workforce, according to the company's press release. Jim Guinn II, managing director and global cybersecurity leader at Accenture, said, "we are confident Georgia Tech's graduates can help us meet our goal of bringing diverse skills into the workforce to unlock even greater business value."
Cybersecurity receives a lot of national attention, with many experts and industry leaders apprehensive over the future of the field's workforce. By 2022 there will be a predicted global deficit of 1.8 million cybersecurity professionals, according to the 2017 Global Information Security Workforce Study from the ISC Center for Cyber Safety and Education. The same study estimates that the U.S. will have 265,000 more cybersecurity jobs than qualified workers by 2020. Additionally, job postings specifying a masters degree have grown by 73 percent, according to a 2017 Burning Glass report.
The OMS cybersecurity program will begin its first session with approximately 250 students. According to Georgia Tech, the program is projected to scale over time to meet industry demand and student needs — projecting enrollment to exceed 3,000 students over the next three years.
Built on the same curriculum as the on-campus Master of Science in Cybersecurity, a successful program started in 2002 as a master's in information security, the online degree includes three tracks — information security, energy systems and policy — to better reflect the interdisciplinary nature of cybersecurity, according to the program description.
The OMS cybersecurity program is Georgia Tech's third fully-online master's degree program. The Online Master of Science in Computer Science started in 2014, has enrolled about 10,000 students overall, and the Online Master of Science in Analytics launched in 2017, currently has over 1,200 students enrolled in the fall semester, according to the program descriptions.
"The OMS format not only extends Georgia Tech's reach to American professionals in cybersecurity, but also makes it possible for working professionals anywhere in the world to avail themselves of Tech's educational resources and expertise," said Milton Mueller, professor at Georgia Tech's School of Public Policy, in the initial announcement of program.
The online program, with a price tag under $10,000, was designed to be affordable to better serve working professionals looking to advance their educations and careers. On-campus, the degree costs $20,000 for in-state enrollment and $40,000 for out-of-state. "The OMS Cybersecurity degree offers the same comprehensive, rigorous curriculum as the on-campus program," said Raheem Beyah, faculty lead for the program.
According to joint research from Harvard University and Georgia Tech, online "degrees-at-scale," a term used to describe credentials gained from online programs that are equivalent to on-campus programs, are an educational equalizer and can make significant contributions to reversing workforce gaps. The study found "that digital learning can tap into a new market of students by offering an online degree that is equivalent in all ways to an in-person degree, at a fraction of the cost."
According to the Harvard study, the Georgia Tech OMS Computer Science program alone could generate seven percent more Americans earning a computer science degree at the master's level.
Georgia Tech anticipates that its new cybersecurity program will make significant strides in addressing the demand for more cybersecurity professionals, and through its curriculum, faculty, and industry sponsors, the university will create opportunities for its students and will help secure computers and networks all over the world.