Hybrid learning, online credentials will survive edtech 'hype cycle,' edX CEO says
Online and in-person learning will be equally employed when the pandemic lifts, EdX CEO Anant Agarwal said during an online event.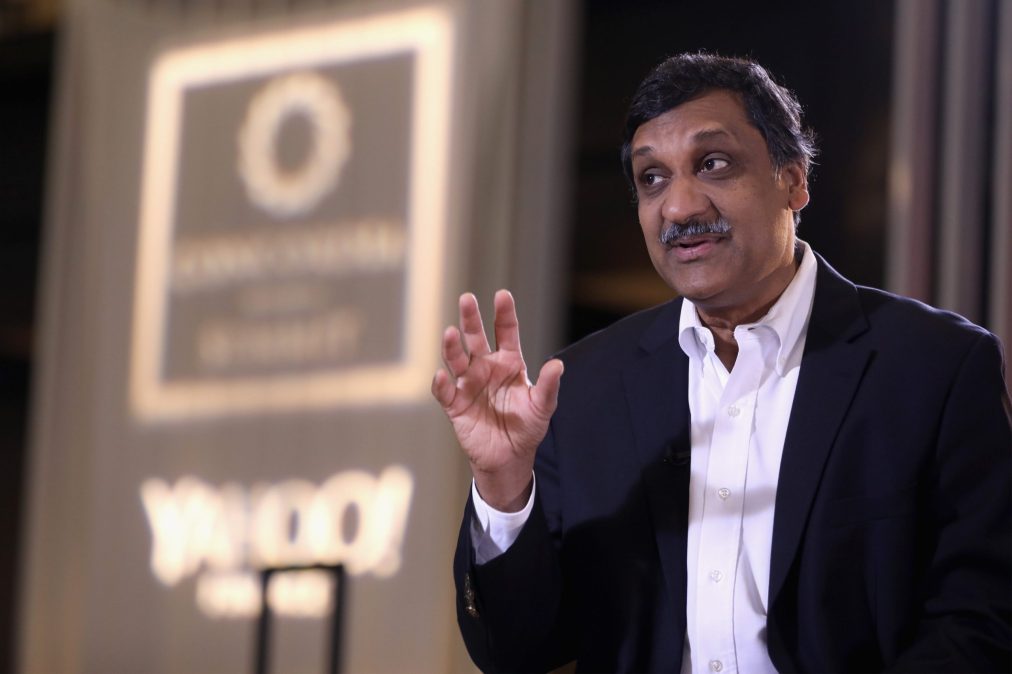 Hybrid learning will escape the "hype cycle" that built up massive open online courses in past years, Anant Agarwal, chief executive of the online learning platform EdX, said during MIT Technology Review's annual conference on Tuesday.
The pandemic caused major shifts in education that stand up the future of stackable credentials and "micro-courses," he said. These shorter, often-online courses are now making headlines as part of a new normal in education, similar to the attention that massive open online courses did in 2012, Agarwal said. These shifts include a move toward online, lifelong learning and a shift to blended learning on campus that could further build the relationships between higher education institutions and online course providers like EdX.
Based on what surveys are showing, Agarwal said, higher education won't return to 100% on-campus, but online and in-person learning will be equally employed.
"The future of work shift and the COVID shift is a double whammy, so to speak, where two forces are really impacting the future of work and learning," he said.
Short-term study
Launched in 2012 by Harvard and MIT, EdX offers more than 2,000 courses from leading institutions. Students can earn certificates or "micro-degrees," a series of courses that can be cashed in for transferable credit but are offered online at a lower cost.
Agarwal, as part of a series of speakers about the future of work and up-skilling, said the number of first-time users boomed 10-fold in 2020. In a survey of users, EdX found that about 25% were seeking credentials to further their careers, and about 11% were looking for new skills because they were unemployed or furloughed due to the pandemic.
The survey showed learners were looking for short-term programs, and the types of programs they sought out varied. In a comparison of the top 15 courses in corporate learning between 2019 and 2020, three soft skills — leadership, communication and emotional intelligence — made the list.
EdX last year released Online Campus, which is intended to give institutions that don't have the capacity to build out online coursework resources so students have more flexibility in blended learning moving forward. Leaders can pick online courses from EdX's library to supplement in-person offerings or use the EdX platform to build original courses.
Online education platforms like EdX and Coursera, another website, can provide certificates and other credentials in both soft skills and technical skills, like AI or data analytics, but a major concern in the online learning community is how these credentials will be recognized in the workforce or at higher education institutions. When asked about whether he felt higher education institutions and businesses are recognizing short-term courses like the ones EdX offers, Agarwal said "micro-masters" degrees in marketing analytics at UC Berkeley and data science at MIT can count toward 25% to 50% of the credit toward a masters degree.
Recognition
As for companies, Agarwal used the example of Tech Mahindra in India, which will guarantee an interview to any learner from India who has completed one of 10 micro-masters in topics like AI.
"More employers are now recognizing these credentials and guaranteed interviews or interval promotions that people get [if they finish these programs,]" he said.
Online learning programs and micro-credentials are popular in workforce development efforts. Verizon in April announced a re-skilling program conducted through the online learning platform Generation and housed at community colleges so students can easily continue their educations after the program ends. Georgia Gov. Brian Kemp announced a program on Wednesday in partnership with Amazon Web Services to expand cloud computing education, including AWS Certifications at the high school level.
A key to ensuring workers pursuing new skills through online education reap benefits in the workforce is making sure companies use common language to identify the skills they're looking for, World Economic Forum Managing Director Saadia Zahidi said during the event. The World Economic Forum is looking at creating a central skills taxonomy, which looks to categorize the language used by businesses in seeking candidates.
"For the worker, for the individual, it means something when you have the transferability, the common language in the skills you can acquire," Zahidi said.