Group of 650 schools partners with College Consortium for online course-sharing
Many small, independent colleges will now have access to a wider variety of courses at discounted prices.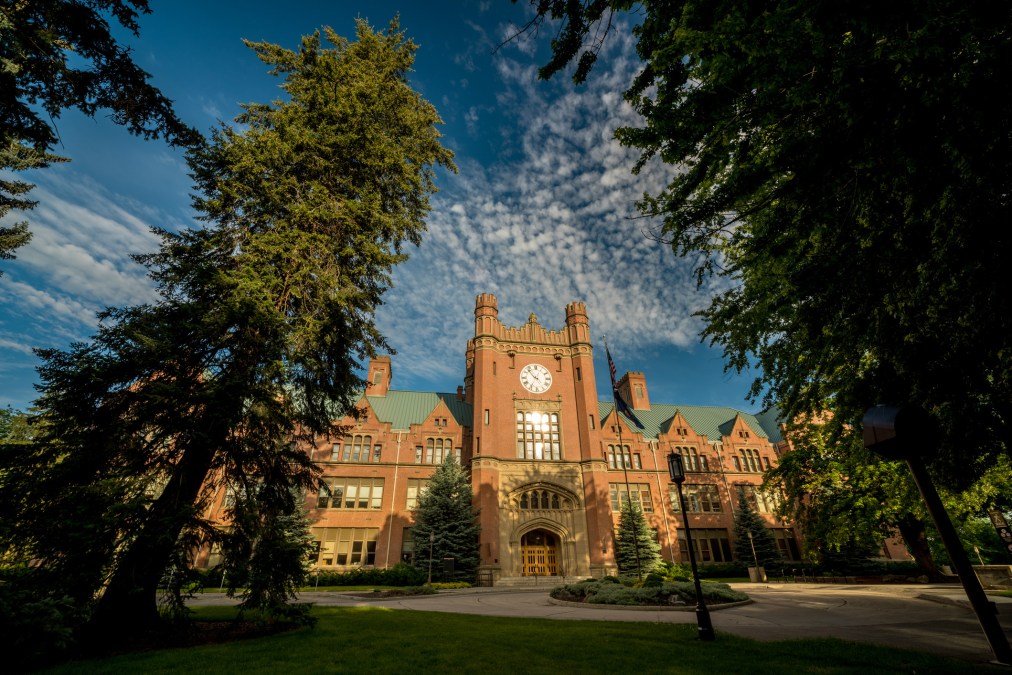 College students enrolled at schools in the Council of Independent Colleges, or CIC — the nation's largest group of small, private institutions — will now have the opportunity to take discounted online courses at any school in the CIC via College Consortium, an online course-sharing platform that allows students to enroll in online classes at similarly-sized institutions.
College Consortium is an education technology company created by Joshua Pierce, a former private equity associate, and his team, most of whom, like Pierce, have experience working on the business side of higher education. College Consortium enables associations of schools to join consortiums like the CIC to take advantage of new infrastructure and educational resources. The platform currently works with 55 consortiums, Pierce said, but the CIC partnership is the largest group yet.
Though the partnership was only officially announced last week, 80 schools in the CIC have already piloted its course-sharing platform, and 12 schools have signed on. The goal, CIC president Richard Ekman said, is to improve graduation and retention rates at small schools in the CIC that can't provide vast online resources to their students.
"The core thesis here is that though [a college] can't get everything that students need when they need it, it probably has access to it through some network it's already part of. We're not really adding colleges one at a time — we're sort of turning on existing networks. It could be a state association of private colleges, it could be your national denomination association, the CIC with 650 schools," Pierce said.
When institutions join, usually small and independent private colleges, they add anywhere from a couple to more than 200 courses — from an ever-growing catalogue of more than 9,000 in College Consortium's marketplace. All the information that's required for a school to vet a course so it can be added to a school's offerings can be found in the platform — information like course description, syllabus and adjunct faculty credentials.
The 9,000 course marketplace is daunting, Pierce says, but schools aren't expected to comb through every option, and College Consortium doesn't tell them which classes to choose. Instead, he said, schools often use the online courses — most of which are 100 and 200 level classes — to address specific enrollment problems among individual students, including re-taking failed classes, coming off probation, and catching up over summer.
A search option, as well as a portal for both schools and students, enables easy access, said Cyndi Porter, vice president of enrollment services at the University of the Incarnate Word, one of 160 member schools using college consortium. Most students aren't concerned with where they are enrolling for a class, she said, so long as they're getting credit.
Ekman said that he expects hundreds of institutions from CIC to join the platform within the next few years, and that they'll receive heavy discounts because the group is so large.
"This isn't going away — its not a flash in the pan," said Porter. "The consumer…has grown up with online, and they expect online. For smaller schools that don't want to build their own online program, this is an excellent answer."
Porter's university, which is also a member of the CIC, was the first to sign onto College Consortium, and is a "provider" school. That means it offers more courses — more than 200 — than its students enroll in at other institutions. The consortium's tuition-sharing plan encourages this, Porter said. Schools like UIW that provide large numbers of courses can make money — an average of $500 per student, Pierce said — through charging students and their home institutions, but the price per credit hour is discounted by nearly 40 percent. More importantly, students can use financial aid when enrolling in a course from another institution, something a traditional credit transfer wouldn't allow.