Online education gets positive reviews in recent college survey
Though drawing heavily from a pool of current and prospective students in online-only programs, new survey data yielded unusually positive reviews.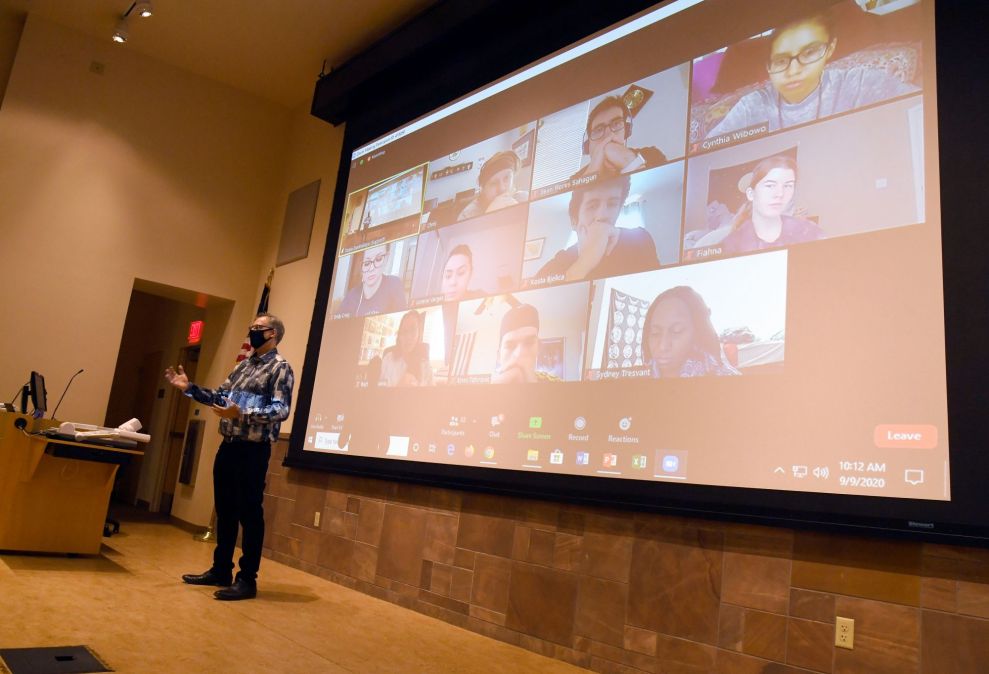 Annual survey data published Thursday by the higher education resource website BestColleges.com suggests that many students and administrators are receiving favorably the online education format that many institutions have defaulted to during the pandemic.
In surveys administered last fall, 74% of college students said they thought online education was at least as good as on-campus learning. That high figure, which is at odds with some recent surveys finding a majority of students are struggling with the transition to remote study, may have been skewed by researchers' 1,500-student sample, which included 500 students enrolled in online degree programs, 500 graduates of online programs and 500 students who were enrolled in on-campus classes that switched to remote formats.
Melissa Venable, an online education adviser for the website and the report's author, told StateScoop that the experience of learning remotely during the pandemic varies widely between different types of institutions, majors and classes, complicating an accurate accounting of the average student experience. And though this particular group may include a self-selection bias, Venable said that even the students who didn't choose remote learning were surprisingly positive in their responses.
"We got a lot more silver lining than I expected," Venable said. "I expected to see a lot of 'man this is terrible,' 'these challenges are insurmountable' and 'the experience was horrible for everyone,' but from the students and from the schools we had a resounding sort of 'we all did it, we pulled together, we made it happen.'"
Separate from comparisons to in-person learning, satisfaction with online learning was high among the surveyed students, with 95% saying they would recommend it to others.
But Venable said surveys also included some "pretty candid comments" from students who were not enamored with the switch. Striking a healthy school-life balance was the top concern across the entire group of students, illustrating in part to the difference between students found on college campuses and those who seek online education, a demographic that tends to be older, includes more working professionals with families and doesn't care as much about a school's reputation.
However students feel about online education, the trend is growing. Almost all of the nearly 400 administrators surveyed said they saw rise last year, or steady trend in recent years, in the use of online education at their institutions.
But even universities taking direction from a survey sanguine about online education's value have some work to do; "quality of instruction and academic support" topped the list of concerns among students who weren't completely sold on the idea of skipping campus.