How community college is helping to fill Indiana's 85,000 open jobs
Ivy Tech Community College's 15 partnerships with big tech companies are designed to address the state's workforce needs.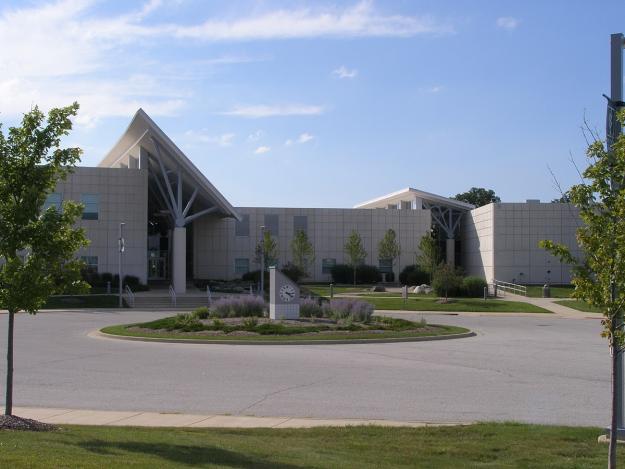 For students at any Ivy Tech Community College campus in Indiana, the opportunity to train on Silicon Valley's latest software is just a classroom away.
Ivy Tech, the nation's largest single-accreditation college system, with over 170,000 students across 40 campuses in the Midwestern state, is using workforce development partnerships with 15 of the leading technology companies in Indiana and nationwide to prepare its student body for the modern economy. Most traditional higher-ed institutions don't have those kinds of relationships, said Matthew Etchison, Ivy Tech's vice president of information technology and a driving force behind the aggressive push the college has made in exposing its students to modern curriculums.
"It's one thing to be a college and just have people graduate, but are they graduating for the right jobs?" said Etchison, a former private-sector tech manager. He has helped the college secure curriculum-based partnerships with Google, Oracle, Amazon Web Services, Salesforce, Apple and Cisco, among others, in the three years he's been in academia.
After students enroll in a two-year associate degree program from one of the college's nine IT programs, they take 12 to 15 credit hours of general instruction in the field, Etchison said. Once they get that baseline, they have the option to choose one of many different curricular "tracks" built by Ivy Tech in collaboration with the tech companies.
The curriculum covers the ins and outs of the companies' products and services, comes with industry-recognized certification and then combines with Ivy Tech's pre-existing curriculum — a far more integrated path for students than just using company-donated devices or software, Etchison said.
"It's not just 'Apple donated something to us,'" Etchison said. "We're actually teaching Swift (an Apple-friendly programming language) development for iOS as coursework from Apple. So that curriculum — we build part of it, they build part of it — is a partnership. Obviously, Apple knows how to use Apple products better than anybody else, so we're not going to say, 'We're going to make it all our own.' That's ridiculous."
Etchison told EdScoop that two years ago, he and his colleagues at Ivy Tech met with a number of state and local government entities — the Indiana Department of Education, the Indiana Department of Workforce Development and others — to develop a plan to fill the nearly 85,000 mid-skill jobs open in the state. Ivy Tech had been fostering partnerships, but Etchison's arrival helped cement the months-long process of getting a curriculum partner on board.
The first step, he said, is getting teachers certified and trained in the tools they'll be teaching in the classroom. The professors "own" the partnership, meaning that they aren't exclusively teaching from a corporate-sponsored lesson plan. Once teachers are certified — for example, when a professor understands the Amazon Web Services cloud environment — a class on AWS tools might be offered as a special topics course before moving into a full-time track.
The benefit, he said, is when students graduate with an associate degree — and the skills necessary to operate the technology being used in virtually every business sector in the world — in a fraction of the time it takes a master's student who will be using the same software after they graduate.
"We're not waiting six years to churn someone out, we're doing this in 16 to 24 months," he said.
Additionally, companies in Indiana looking to build out their IT workforce don't have to look far for job candidates skilled in the same tools and services that their IT departments already run.
"If you're a factory, warehouse, hospital or public school who needs IT help in Indiana, you're not recruiting from Carnegie Mellon," Etchison said, meaning that companies and organizations in Indiana are most successful when they recruit from local institutions, including community colleges.
Companies can also upskill their own workforce through the college's online courses, which incentivize employees to stay and learn new skills instead of entering the job market.
"Traditionally, if you look at higher ed, a student graduated with a degree and they went to a job and their employer trained them up on whatever culture or skills they needed. That's not the way it is anymore," Etchison said. "Higher ed educates people — it doesn't skill them for the modern economy. Those are two different things."