New cyber facility to push major research advances at small South Dakota university
The "MadLabs" facility — which will have labs devoted to different research areas — will open to students, faculty and researchers in the fall of 2019.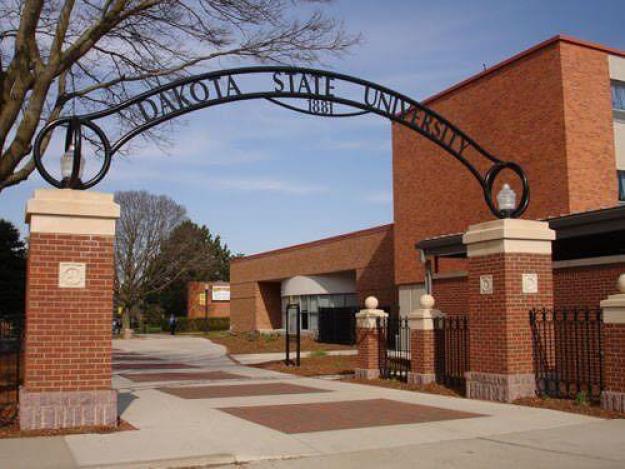 The cybersecurity program at Dakota State University (DSU), a 3,190-student public university in Madison, South Dakota, has emerged as a robust — and unlikely — leader in a growing field usually dominated by large, endowment-enriched institutions. It's also about to get even more advanced.
The small university recently broke ground on its new, 40,000-square-foot cyber research facility, nicknamed "MadLabs," in an effort to enhance academic and public-sector research of digital technologies.
The facility will be comprised of a number of "research clusters," said Josh Pauli, DSU's vice president of research and economic development. Pauli told EdScoop that MadLabs, which is expected to be able to host 12 or 13 different research laboratories at any given time, is a multi-disciplinary engagement effort.
"Our vision is that a company or agency can work with Dakota State University researchers on a project," he said, "not necessarily having a private company isolated from the university. We're trying to build the relationship piece of this, in addition to the new facility and expertise on campus."
Prior to the creation of the MadLabs facility, professors and researchers maintained their research in classrooms, Pauli said. The new facility, which will see new equipment and tools procured through partnerships with tech companies, will offer a space dedicated to enabling research — not unlike the physical and virtual cyber ranges that have popped up across the country in recent months in places like Georgia , Florida and elsewhere .
The missions of the different labs will vary, but no classes will be taught in the space, said David Link, the program director at DSU who will be heading up the MadLabs facility.
When it opens in the fall of 2019, certain labs will immediately house specific research tracks. For example, the Adapt Lab, Link said, will focus on utilizing digital technologies to improve accessibility for populations that need it. The CybHER lab, another MadLabs installation, will conduct research with a focus on enabling the female population in the field of computer science, as well as provide networking and mentorship for female students and professionals in South Dakota within the field of computing.
The university is open to new ideas for labs in the future as well.
"The idea is that as new efforts and ideas pop up, we can plant them as MadLabs," Pauli said. "Some will grow, others will dry up and go away, but it's DSU's approach to creating an applied research cluster."
DSU also recently committed to a four-way partnership with the South Dakota Department of Labor and Regulation, the Sioux Falls K-12 School District and a local technical institute to jumpstart the "South Dakota Partnership for Student Success" initiative, or SDPASS. That program, he said, will reinforce alternate credentialing, education and workforce preparedness programs for non-traditional students, or students who are entering college late or changing degree programs.