Hard-hit Appalachian school boosted by technology donation
Lotts Creek Community School, which has about 250 students, received 25,000 worth of technology from an IT association.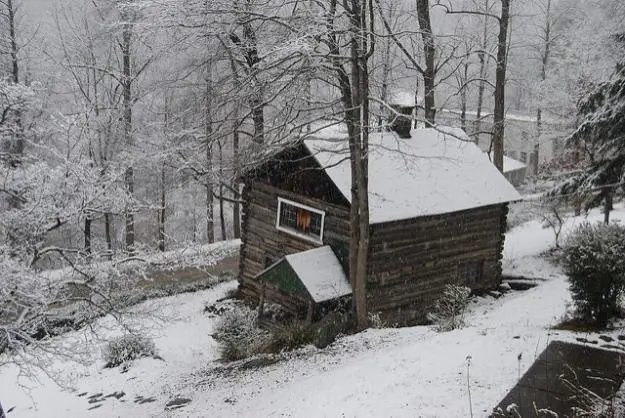 A school that started out as a two-room log cabin in the remote mountains of eastern Kentucky has received a major influx of technology thanks to the International Association of Information Technology Asset Managers.
Barbara Rembiesa, CEO and president of the professional IT association, said she was inspired to donate after speaking to a friend whose church was collecting school supplies for students who live in under-resourced Appalachia.
"They didn't have anything, and of course my first question was, 'Do they have technology?'" Rembiesa recalled in an interview.
Hazard, Kentucky, where the school is located, has a per capita income of $14,782, according to U.S. Census data. About 30 percent of families live below the poverty line, and the median family income is $27,226.
Until now the rural school, which serves about 250 students in grades pre-K-12, had just a couple of televisions that they shared during after-school programs. Rembiesa made calls to dozens of member organizations, and received support from All Green Electronics Recycling, Dynamic Recycling, Guardian Data Destruction and Sage Sustainable Electronics.
She was able to scramble together 250 computers — one for each student — including Dell, HP and Lenovo laptops, as well as smart boards. The equipment altogether is worth more than $125,000.
And Rembiesa is also committed to getting about 20 television sets — one for each classroom — which could enable teachers to use PowerPoint and other presentation tools. She is also searching for tablets for students to use and take home, since many students are homebound when the weather gets too icy or severe.
When asked how students can connect to these devices in a remote area that might have less connectivity, Rembiesa said that "some have internet, the ones that don't will rely on USB keys."
Lotts Creek, which was founded in 1933 by teacher Alice Sloane in the Knott County community of Cordia, sends three-fourths of its high school graduates to college or another advanced professional training program. The school, now run by Sloane's niece, Alice Whitaker, also provides free much-needed assistance in the community, from housing repairs to medical and wellness programs.
"To see that kind of accomplishment with these students, they have to be doing something right, and have to be given the resources to do it," said Rembiesa, who also does charity work with domestic violence shelters and Habitat for Humanity.
Whitaker was unable to be reached. Deanna Jacobs, a teacher for visually impaired students at Lotts Creek, sent Rembiesa a text with a photo of a student using one of the donated computers, which Rembiesa shared with a reporter.
"Just wanted you to see a picture of Jackson working on his computer you gave him! He's taking a history class online so you all have made that possible!" Jacobs wrote in the message.
Rembiesa said she believes in the success of the school.
"The scholastic achievements of the Lotts Creek Community School are inspirational given the dire economic circumstances in the Appalachian region," Rembiesa said. "The world of IAITAM is about tech and we are very pleased to be able to give something back to such a deserving program."
Reach the reporter at corinne.lestch@edscoop.com and follow her on Twitter @clestch and @edscoop_news.