EdTech Hero: Darshell Silva urges Rhode Island's educators to embrace edtech
Silva has trained hundreds of teachers, librarians and school administrators in technology integration and blending learning.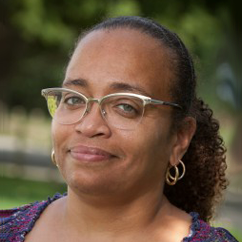 Hundreds of teachers, librarians and principals in Rhode Island are better off because of the wisdom and "wealth of knowledge" Darshell Silva has imparted on them, her colleagues said.
Silva, a technology integration specialist and librarian at Rocky Hill School in East Greenwich, has committed herself to helping other educators understand, adopt and integrate technology in their schools and districts.
"I try to do as much as I can — in the realm of technology integration — as time allows," Silva told EdScoop.
After participating in AmeriCorps for three years, Silva was captured by a desire to "level the educational playing field," she said. She became a librarian 12 years ago and hasn't looked back since.
In the last two years, she was a Fuse RI fellow at the Highlander Institute. In that capacity, she promoted technology and blended learning by hosting professional development sessions for teachers and administrations, helping district leaders develop a technology integration plan, training librarians to become technology coaches and developing a website about maker education in Rhode Island.
Silva also serves on the board of RISTE, the state affiliate of the International Society for Technology in Education, and is involved with a program that allows her to reach — and teach — current and aspiring principals interested in educational technology. The program is part of the Center for Leadership and Educational Equity (CLEE).
"[Silva] exudes a tremendous excitement to innovate, evolve and transform the way we 'do school,'" said Donna Braun, executive director of the CLEE. "Where others fear change, she seeks it. Not only is she an incredible model of exactly what we need in our field of education, she actively seeks to share and influence others."
Read more from EdScoop's series "EdTech Heroes: 25 State Leaders Making a Difference."