EdTech Hero: Candice Dodson, Indiana's champion for blended learning
Dodson introduced and implemented a program to make virtual school days part of the state's academic calendar.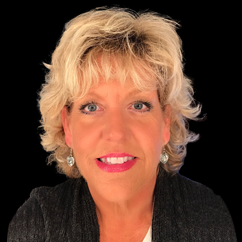 Candice Dodson's greatest strength, as an educator and an innovator, is bringing people together, her colleagues say.
As director of elearning at the Indiana Department of Education, Dodson has nurtured a handful of major initiatives, urging school leaders across the state to embrace blended learning, technology integration and open educational resources.
One of Dodson's proudest achievements, she told EdScoop, has been helping school corporations in Indiana design and implement blended learning days in their 180-day academic calendars. Now part of the IDOE eLearning Day Program, which launched in the spring, these flex days can be invoked during inclement weather, planned virtual days, or any time school administrators want to encourage digital learning.
"While this program has the obvious impact of allowing learning to continue when the building is closed, it has also been a huge lever in urging districts down a path toward blended learning," Jason Bailey, a senior elearning strategist who has worked with Dodson at the state education department, told EdScoop.
Dodson, a former elementary teacher as well as former board chair of SETDA, has also championed open educational resources, forming a group of content curators known as the Rockstars of Curation and partnering with Amazon's content repository, Inspire, to push for free, high-quality educational content in Indiana and across the country.
The Indiana edtech leader can also be credited for starting Indiana's "Summer of eLearning" conference series, which provides state educators a place to share and challenge their ideas. This summer, the program brought together 7,000 educators in 22 sites for hundreds of educational workshops and sessions.
Read more from EdScoop's series "EdTech Heroes: 25 State Leaders Making a Difference."