EdTech Hero: Val Emrich promotes accessibility for students with disabilities in Maryland
Under Emrich's leadership, "accessibility for all students" has become a major theme in statewide meetings, conferences and events.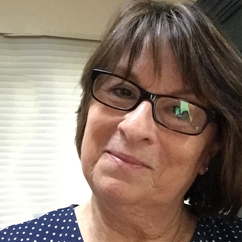 From an early age, Val Emrich has believed that all students — and, in particular, those with disabilities — deserve higher-quality resources and more equitable educational materials than are presently available to them.
Drawing on personal experience with a sibling's challenges in school, as well as conversations with officials at the National Federation of the Blind and administrators at the Maryland School for the Deaf, Emrich has made it a priority to raise awareness and provide better resources to meet the unique needs of students with disabilities.
Emrich, the director of instructional technology at the Maryland State Department of Education (MSDE), recently helped secure an accessibility expert to review state-approved digital materials and train educators in and outside the department.
"As we attempt to meet all Maryland educators with our message, accessibility for all students becomes a common theme in our statewide meetings and state conferences," Emrich told EdScoop.
Emrich was also an early supporter and adopter of open educational resources (OER). With a team of instructional technology specialists, Emrich hosted two-day workshops across the state this summer that addressed the intersections of OER and accessibility, copyright and student privacy issues. The department will continue that program and "dig deeper" throughout additional workshops scheduled this fall.
Maryland uses Amazon Inspire to upload, store and sort the state's open educational resources. Emrich worked with a team at MSDE to curate high-quality, openly licensed digital content that would be featured on the Inspire website when it launched in July. Over 700 educational resources from MSDE have been uploaded, with thousands more in the review stage.
Read more from EdScoop's series "EdTech Heroes: 25 State Leaders Making a Difference."