EdTech Hero: Todd Lawrence elevates E-rate program in Idaho
Lawrence doesn't just connect schools in Idaho to broadband. He ensures that connectivity is high-quality and low-cost.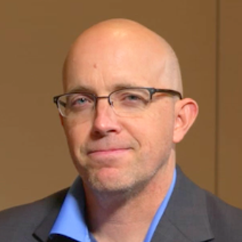 As Idaho's resident E-rate expert, Todd Lawrence knows connectivity is about more than access access alone. Lawrence, who found his way to education after 15 years in the tech industry, advocates for broadband gains in his state from a big-picture perspective.
Internet connection is just the starting point, he said. From there, the focus turns toward the quality of that connection and the price tag on it.
Idaho is home to about 360,0000 students and 165 school districts. Just seven of those districts enroll 65 percent of the student population. The remaining districts are mostly small and rural — one, Lawrence said, has just seven students. At that size, they have to make do with tight budgets and lean staffs.
That's one place where Lawrence, the E-rate coordinator at the Idaho State Department of Education, really adds value.
Lawrence supports districts as they apply for E-rate funding — a process that can seem so tedious and burdensome, even school systems that desperately need the broadband discounts often won't apply for it. Resource-strapped already, they just don't have the time or people to commit.
"Regardless of the size of the district, you have to invest time to do this application process. So we're trying to do some creative things to help these super small school districts," he told EdScoop. "We're trying to help even the super-small ones get the funding support they're entitled to."
Lawrence believes student population and staff availability should not determine whether a district gets a high-quality internet connection, and he's happy to play a role in lightening their load.
"This work is great," he said. "It's meaningful. It's important."
Read more from EdScoop's series "EdTech Heroes: 25 State Leaders Making a Difference."