Senators propose E-rate eligibility for school bus Wi-Fi
The legislation, aimed at improving internet access for K-12 students, would direct the FCC to add school buses to its broadband discount program.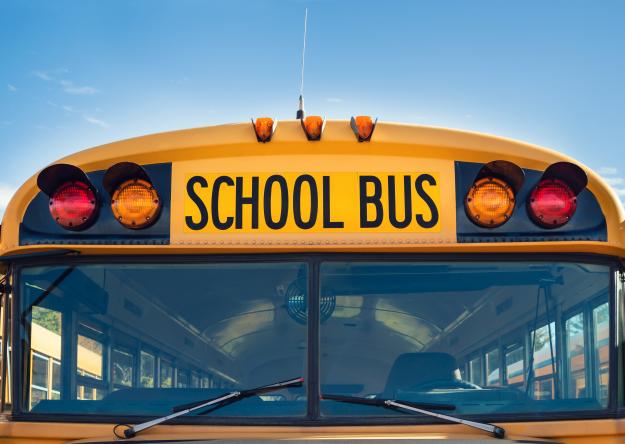 The push to close the homework gap — which affects students whose schools are internet-connected and digitally integrated but whose homes are not — got a legislative nudge this month, when two U.S. senators introduced a bill to expand the FCC's E-Rate program to include school buses equipped with Wi-Fi.
S. 2958 — a bipartisan bill by Tom Udall, D-N.M., and Cory Gardner, R-Colo., who represent large states with significant rural populations — directs the FCC to modify the E-Rate regulations within six months of the legislation's passage. E-Rate provides discounted broadband services for schools and libraries.
The need for equipped-bus service is urgent, particularly for students living in remote rural areas, research shows. The U.S. Department of Education's Institute of Education Sciences' report on digital learning discrepancies across the country found that 18 percent of students living outside urban and suburban areas have either no internet access or just a dial-up connection.
"Too many students in rural communities don't have access to Wi-Fi at home, and in the digital age we live in today, those kids are at risk of falling behind," Udall told EdScoop. "Many of the students who don't have access to the internet at home are also likely to have a long commute to and from school or sporting events, and could use that precious time to get work done."
Using school buses this way is not a new idea. Places as far-flung as Caldwell County, North Carolina, and the Coachella Valley Unified School District in California have equipped their buses with Wi-Fi, whether as "rolling study halls" or parked in neighborhoods overnight. It's an innovative way for districts to provide internet access outside of school hours so students who lack a sufficient connection in their homes can continue to learn.
"I was inspired to introduce this legislation after meeting a student athlete from a small town in New Mexico who said he would sit in the school parking lot late into the night to finish his homework because it was the only place he could access Wi-Fi," Udall said. "He told me how much easier it would be to do his homework if he could get on the internet during his long bus rides to sporting events. Now, that idea seems like a no-brainer."
Gardner's staff said the idea has received "very positive feedback from many across the state," including the Colorado education community.
The premise of the legislation is simple, Udall said.
"All public and most nonprofit K-12 schools are eligible for the current E-rate program which provides funding for schools and libraries to install wireless internet," he said. "Our legislation would simply expand that program to make the funding available for installing the same technology on school buses. Schools in New Mexico are supportive of this idea — they know we need to close the digital divide if we want to close the homework gap."
The Consortium for School Networking (CoSN) applauded the legislation.
"Expanding E-Rate funds to support internet connectivity on school buses will improve educational access for students — especially in rural areas," CoSN CEO Keith Krueger said in a statement. "In fact, the U.S. Department of Education found that 80 percent of 8th graders use a computer at home for schoolwork on a weekday. This puts students without home internet access at a significant disadvantage. As some districts have already demonstrated, equipping buses with Wi-Fi will recapture lost learning time spent traveling to and from school."
Reach the reporter at pwaitster@gmail.com and follow her on Twitter @edscoop_news.