Senators request emergency funds to ensure student internet access
With an unprecedented number of students taking classes online, senators urge their colleagues to fund expansion of high-speed internet for students as part of the latest COVID-19 relief package.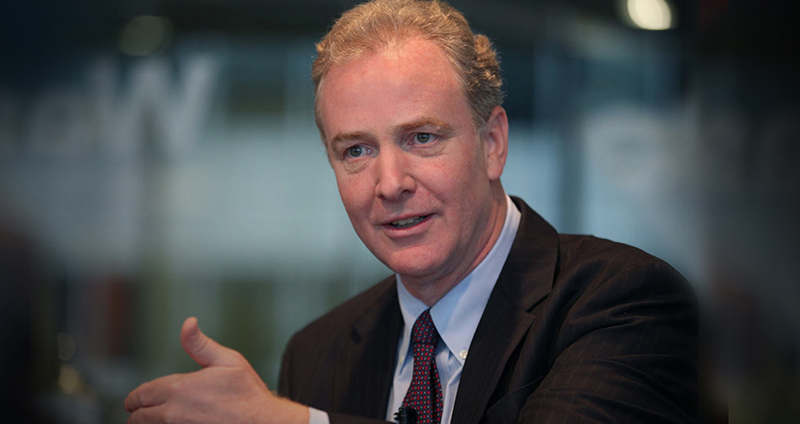 As Congress negotiates a third relief package in response to the COVID-19 pandemic, senators called on Monday for dedicated funding to expand the availability of internet services and devices for students transitioning to online learning.
With hundreds of universities now holding classes online to prevent the spread of COVID-19 and school district closures affecting more than 54 million K-12 students, according to EdWeek, more students than ever are relying on access to high-speed internet and internet-connected devices. But an estimated 12 million children in the U.S. do not have access to the internet at home, according to a 2017 report by the Congress Joint Economic Committee.
"It is critical that schools are able to provide students in need with devices that can access the internet," senators wrote in a letter to congressional leadership. "Without access to devices that are capable of connecting to the internet, these children will be unable to complete their schoolwork and assignments and will be victims of the digital divide."
Sens. Chris Van Hollen, D-Md., and Edward Markey, D-Mass., with support from 10 of their colleagues, sent a letter to Senate Majority Leader Mitch McConnell and Minority Leader Chuck Schumer asking that the latest COVID-19 relief package "ensure that all students who need access have access and all students who need devices have devices."
In response to COVID-19 and schools' increasing reliance on internet access, the Federal Communications Commission, which controls funding for internet access in educational institutions though its E-Rate program, has used its emergency authority to make it easier for schools and libraries to expand internet and device access, according to the senators. However,E-Rate funding has already reached its 2019 cap of $4.15 billion.
"Congress must act in light of this unprecedented disruption of K-12 and higher education," Van Hollen and Markey wrote. "We cannot afford for students to be left behind during this pandemic."
In addition to Van Hollen and Markey, the letter was signed by Sens. Richard Blumenthal, D-Conn., Amy Klobuchar, D-Minn., Angus King, I-Maine, Mark Warner, D-Va., Bernard Sanders, I-Vt., Cory Booker, D-N.J., Robert Casey, D-Penn., Richard Durbin, D-Ill., Jacky Rosen, D-Nev., and Kamala Harris, D-Calif.
The first two relief packages, which have been approved by the senate and signed by President Trump, focused on providing paid emergency sick leave to workers, boosting aid for state unemployment insurance and food assistance and stimulating coronavirus vaccine research and development. In addition to expanding internet access for students, this third relief package considers moving the tax-filing deadline, deferring payments on federal student loans, expediting the review process of new drugs as well as economic stimulus provisions for businesses and individuals.