FCC considers limiting broadband funding for rural schools and libraries
The FCC voted to limit spending on the Universal Service Fund. The change could be finalized after a second vote in three months.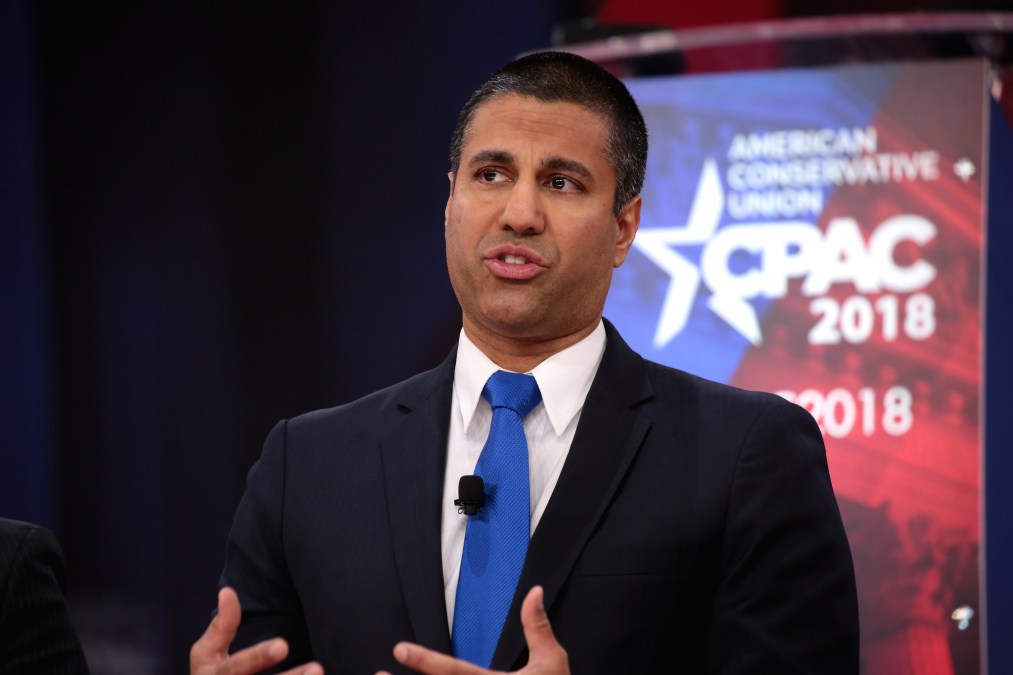 The Federal Communications Commission has voted along party lines to limit universal service funding for broadband, which includes a popular educational broadband subsidy, despite pushback from state and local education technology groups.
A notice of proposed rulemaking filed on May 31 by the commission proposed a cap on the growth of the FCC's Universal Service Fund, which is currently designed to grow each year as it subsidizes broadband infrastructure and access for schools, libraries and rural communities. A preliminary vote on Tuesday affirmed the rule, and the FCC will hold a final vote in three months.
Friday's notice suggested the fund be capped indefinitely at $11.42 billion, adjusted for inflation. The FCC reported that $8.3 billion was dispersed through the fund in 2018.
The Universal Service Fund was updated in 1996 to support four programs: the Connect America Fund, which provides internet to rural communities; the E-Rate program, which subsidizes wireless internet installations for schools and libraries; the LifeLine program, which subsidizes broadband for low-income residents; and the Rural Health Care program, which supports rural health institutions. All four are funded by wireless providers and telecommunications companies, which offset their contributions by raising rates on consumer telecommunications services.
With the exception of the Lifeline program, the USF programs already have had their budgets capped. The proposed overall cap on USF would apply to all four programs collectively and eliminate their individual caps. And since all four programs would pull from a common funding pool under the proposed change, any one program could be marginalized by increased funding of another.
Many education advocates say capping the fund would decrease network investment and force unnecessary competition among communities and schools for broadband resources.
"The FCC's proposal to adopt an overall cap on the USF is unfortunate, counter-productive and contrary to congressional intent. Congress directed the FCC to make 'sufficient' funding available to meet our nation's universal service goals, not to prohibit spending that is necessary to reach those goals," said John Windhausen Jr., executive director of the SHLB Coalition, a nonprofit broadband-advocacy group.
The Republican-majority commission, led by Chairman and former Verizon lobbyist Ajit Pai, has argued that limiting the fund's growth is more fiscally responsible and would ease the burden on consumers who end up subsidizing the fund through phone and internet fees.
"We believe capping the Fund overall will strike the appropriate balance between ensuring adequate funding for the universal service programs while minimizing the financial burden on ratepayers and providing predictability for program participants," the notice reads.
Opponents of the proposed cap also argue that limiting the E-rate program is at odds with the mission of the FCC to expand internet access. In April, John Harrington, CEO of Funds for Learning, a company that helps institutions apply for E-Rate funding, told StateScoop that schools are more reliant than ever on networks funded by the E-Rate program.
"It's a good thing," Harrington said of the E-Rate program. "Teachers and students are using [internet tools] and doing all of these online tests, but all of it is placing a real strain on these networks. And the networks are funded by the E-Rate program. So there's strong demand there."
Congress has also shown opposition the proposed cap.
"Any effort that could harm classroom learning, broadband deployment, rural health opportunities, or connecting more individuals should be shelved and never considered again," Sen. Ed Markey, a Democrat from Massachusetts, told Politico.
Other education advocacy groups, like the Consortium for School Networking, said that the rule doesn't explain why a new cap would better enforce fiscal responsibility.
"It's especially concerning that the Commission provides no explanation why a new cap — on top of four other caps — is required to better evaluate the four distinct programs that were created to address unique connectivity challenges," CoSN CEO Keith Kruger said in a statement emailed to StateScoop. "The FCC also doesn't tell why rural customers should have to compete against students for the broadband connections that both populations desperately need."
The FCC's 2019 Broadband Deployment report also received pushback in its characterization of the gap between people with access to high-speed internet and those without. The FCC reports 21.3 million Americans lack internet access, while a 2o19 Microsoft study claims 162 million Americans do not use an internet connection meeting the FCC's definition of broadband, which is 25 Mbps download/3 Mbps upload.
"[The new proposal] is fundamentally inconsistent with this agency's high-minded rhetoric about closing the digital divide. It is also at odds with our most basic statutory duty to promote and advance universal service," FCC Commissioner Jessica Rosenworcel said in a press release. "That's because it suggests a course that could cut off broadband in rural areas, limit high-speed internet access in rural classrooms, shorten the reach of telehealth, and foreclose opportunity for those who need it most."