Alaska doubles minimum internet speeds for schools
A bill signed by Alaska Gov. Mike Dunleavy that raises minimum connectivity standards is expected to benefit Alaska's rural districts as the state responds to the public health crisis.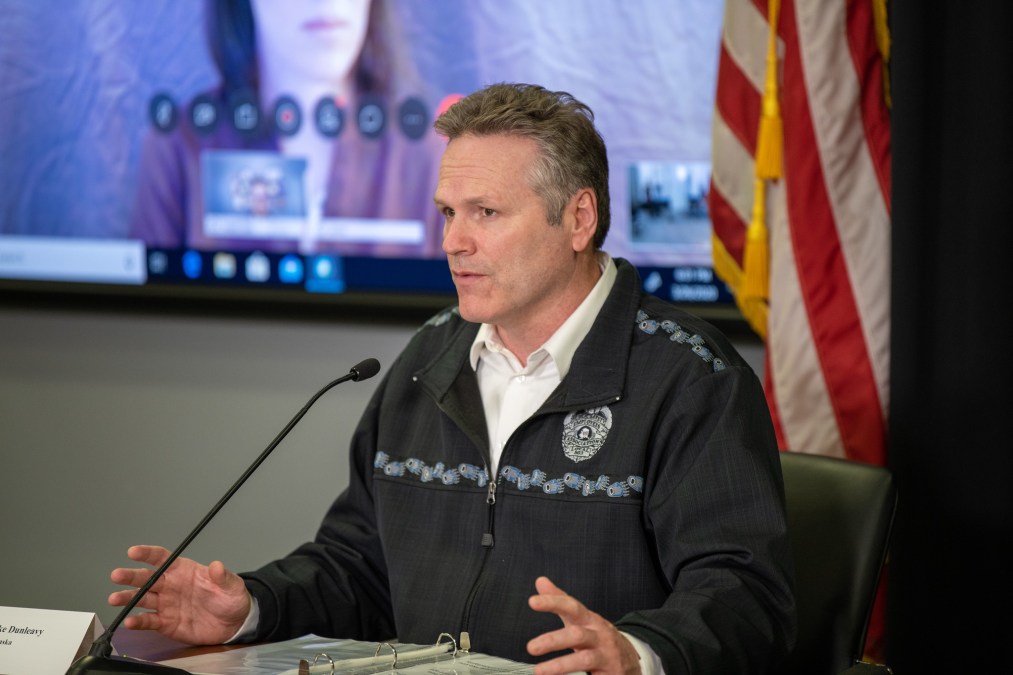 Alaska Gov. Mike Dunleavy on Thursday signed a bill to double minimum internet speeds at Alaska's K-12 schools to support online learning in light of the COVID-19 pandemic.
Senate Bill 74 increases the minimum internet speed for all of Alaska's schools from 10 megabits per second to 25 megabits. The legislation will primarily impact teachers and students in rural school districts that have limited access to high speed internet service because of its relatively high cost of deployment there.
Dunleavy in July announced the state would make significant cuts to education funding in an attempt to reduce Alaska's $1.6 billion deficit, but in response to the COVID-19 pandemic, the state has increased spending to help support its residents during the health crisis with initiatives that include expanding access to internet services and unemployment benefits.
The fiscal impact of SB 74 to increase minimum internet speeds at schools is estimated to exceed $10 million for fiscal year 2020, with more than 200 schools in need of faster internet.
"This legislation will greatly enhance the delivery and quality of education to Alaska's students and expand access to affordable internet for schools," Dunleavy said in a statement.
With schools implementing more and more technology to support learning, slow internet speeds have been a persistent challenge. Educators have long advocated for funding to update internet services to better support technology-enabled education. Now facing a health crisis, most states have announced that schools must move classes online in an attempt to slow the spread of COVID-19 and more students than ever are relying on devices and internet access to continue their educations.
Sens. Chris Van Hollen, D-Md., and Edward Markey, D-Mass., and others, demanded this week that Congress include dedicated funding to expand the availability of internet services and devices for students transitioning to online learning in its third COVID-19 relief package.
"It is critical that schools are able to provide students in need with devices that can access the internet," senators wrote in a letter to congressional leadership. "Without access to devices that are capable of connecting to the internet, these children will be unable to complete their schoolwork and assignments and will be victims of the digital divide."
The Federal Communications Commission, which controls funding for internet access in educational institutions though its E-Rate program, recently used its emergency authority to make it easier for schools and libraries to expand internet and device access, including temporary waivers so schools and libraries can leave their Wi-Fi networks on at no extra cost to their E-Rate funding.
E-Rate funding has already reached its 2019 cap of $4.15 billion, leaving no funds available to schools still in need of building out faster internet connectivity.
"Congress must act in light of this unprecedented disruption of K-12 and higher education," Van Hollen and Markey wrote. "We cannot afford for students to be left behind during this pandemic."