Higher ed must get smarter about its relationship to workforce, report says
Colleges should adjust teaching methods to better align with future workplace skills, according to a report from Pearson and the nonprofit JFF.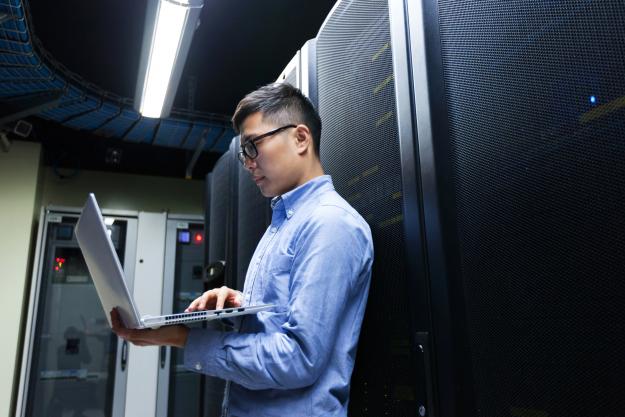 Colleges and universities need to better adapt to teach the skills needed for burgeoning careers — many of them in technology fields — in order for students to be prepared for the workplace, according to a new report from Pearson and JFF.
The report, which proclaims that "we are on the cusp of a new wave of postsecondary education reform," says higher education officials should adopt "demand-driven education," adapting to the needs of each learner to prepare them for jobs in fields such as web development and data science.
"Learning has to resemble the workplace that learners are going to be entering," said Joe Deegan, a co-author of the report and senior program manager at JFF, a nonprofit that studies innovation and job trends.
He added that the terms of higher education are also changing and should include people who are looking to change careers or earn different credentials.
"Education actually has to go beyond kids to encompass anyone who needs to upgrade their skills, and it needs to be more dynamic and flexible," he said. "We need to be able to meet learners where they are, including adult learners who need to change their skill sets."
Many of the new skills are not just about how to build machines — they are so-called "soft skills" like collaboration, social perception and originality. Experts argue that new technology like artificial intelligence and game-based learning can aid in advancing these qualities.
"It's not so much about job titles, but the underlying skills and what is going to be transferrable," Leah Jewell, managing director of employability solutions at Pearson, said in an interview. "We're looking at different creative ways to assess skills and help students demonstrate those skills, whether through badging, certification or something else."
Digital learning is becoming increasingly prevalent in colleges and universities. One example is the app created by language training provider Duolingo — a study found that a majority of Spanish-language learners using the AI-driven chatbot made statistically significant gains on a language exam after eight weeks.
"These results bode well not only for AI in education, but also illustrate how dynamic interactions generally may enable faster skill acquisition that will be essential for an ever-changing workplace," according to the Pearson report.
The analysis is a follow-up to another Pearson study released last year that focused on jobs in 2030. Jewell said the new report offers more practical solutions for higher education to more closely align with what the workforce needs.
"If you're looking for a well-paying job, you're going to need to have some level of technical expertise that goes beyond knowing how to do the basic stuff on your computer," she said. "You see a lot of work going on with coding now, and exposure to a lot of different platforms for an understanding of what's behind the technology."
Both reports also touched on resistance to the shift to more IT-related fields, which Deegan casted in a positive light.
"A lot of the alarmism about automation should take into account that many [traditional] occupations will continue to persist," he said. "But within those occupations, the actual tasks will change a lot and be impacted by technology."
For its part, Pearson is facilitating partnerships between higher education and business to make the exchange of ideas and skills more accessible.
The edtech company is working with Brinker International, which owns Chili's Grill & Bar and Maggiano's Little Italy restaurants, to design a customized "upskilling" program for employees. Called Best You EDU, the digital solution offers English-language skills, an online GED program and an online pathway to an associate's degree from a regional accredited college.
"It leads to a credential that is a legitimate, accredited degree and a pathway to management as well," said Deegan. "It is something those workers can do while they're still working for the company sponsoring the initiative."
He added that technology will continue to play a large role in education and the workplace, but the pedagogical shift needs to focus on developing interpersonal skills.
"Although technology such as digital assessment might enable educators to make programs faster and more adaptive, the most significant change is one of mindset," Deegan said.
Reach the reporter at corinne.lestch@edscoop.com and follow her on Twitter @clestch and @edscoop_news .