How VCU's cyber-physical security system is keeping 32,000 students safe
Virginia Commonwealth University CIO Alex Henson says recent upgrades are improving safety and tightening partnerships with local law enforcement.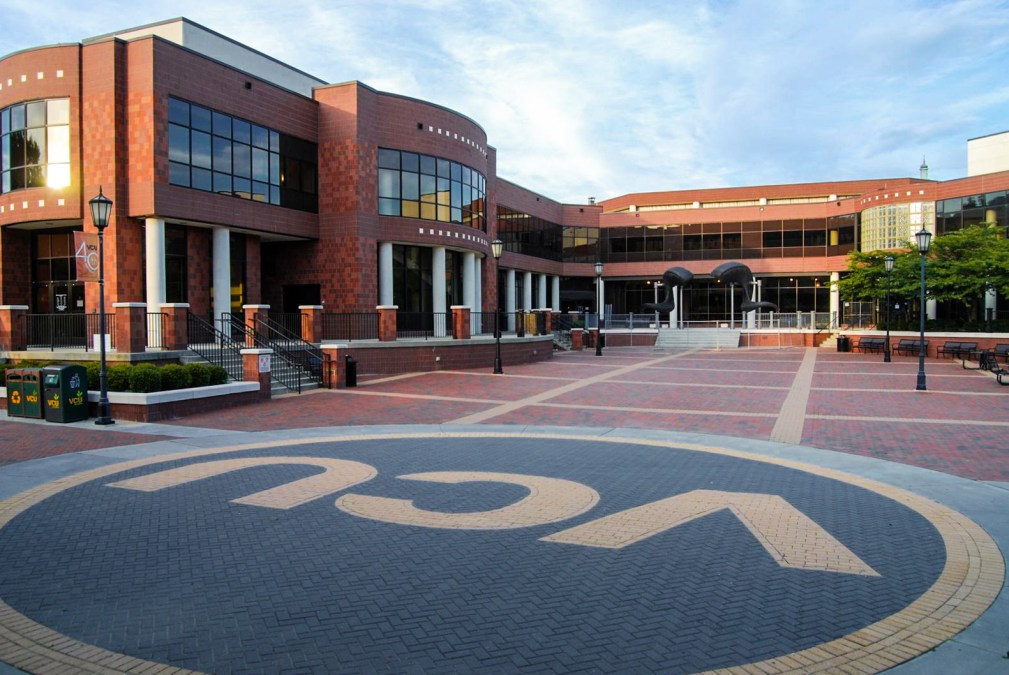 As university IT departments build out their campus networks around the "internet of things," the lines between physical security and information technology are blurring. For Alex Henson, chief information officer of the 32,000-student, urban Virginia Commonwealth University, the digital aspect of physical security — connected security cameras and instant communication platforms — has transformed safety.
A crucial part of the campus's security system has been network-connected video cameras, said Henson, who's been at VCU since 2013. Shortly after he arrived, he worked with Cisco, the school's IT vendor, to reform the campuses point-to-point video security system to a network-connected camera system — going from 500 cameras a few years ago to 1,000 across VCU's two campuses. Located in Richmond, Virginia, VCU's campuses, located roughly a mile apart from each other, are enveloped in a city that in 2016 had one of the highest murder rates in the country.
"You get back into that siloed system where there's lot of point solutions out there but they're not all talking together for a holistic solution," said Shannon Leininger, a VP of public sector and education at Cisco.
Henson and his team, along with Cisco, built out the camera system by using the existing campus network, he said. But it now has improved image quality, video-recall ability and flexibility in camera management, leading to a noticeable drop in campus crime and increase in cases closed, he said.
"One of the great things about this is its usable by law enforcement officers. It's not technically challenging," he said. "There's a client they can use in their command center that allows them to configure monitoring any way they want, so they can line up screens, almost all of the cameras, and configure them any way. They can run it from the web, so for example we have an emergency operations center and if there's an event going on, they can go in there and configure it any way they want."
Using cyber-physical assets to improve safety isn't new for CIOs. The University of San Francisco opted for facial recognition technology at around the same time as Henson revamped his camera network, and K-12 districts are getting creative with traditional safety technology in the classroom. But it's working at VCU, Henson said — and without alienating the campus at large.
"We want to make sure folks don't think this is a big room where we're monitoring everyone like Big Brother. [The cameras] are used to respond to incidents — for example, on a basketball game night, we can set them up a certain way and monitor and make sure there's no traffic flowing or no particular things going on that would affect the way we have our police officers deployed. It's a real partnership with our police department."
Prior to his current role at VCU, Henson had a four-year stint as the chief operating officer of IT services at the University of Chicago, another urban campus that university and community members alike shared space on. Henson told EdScoop that his UChicago experience helped solidify his approach to working with campus law enforcement on technical matters. At VCU, that partnership has deepened — he has two embedded staff members that report to both him and the university's chief of police. That's helped register a campus that 97 percent of the population feels safe on, according to an annual safety survey.
Henson said this type of partnership with officers isn't a unique setup among large universities. He noted that as CIO, his role has been critical in updating and maintaining a suite of applications and physical communications equipment for officers.
"We have body cameras, a set of emergency communications that we use, a mobile app for students that's really a two-way. The police communicate, whether its a weather incident or a particular alert going on," he said. "For example, after [Hurricane Florence], we had tornadoes that were literally near our campus and we were able to alert students, staff and faculty on six or seven different means of communication and then able to monitor where people were and how things were going with our camera system."
Henson and his team are able to extract quantifiable data from the cameras, including how often they're used to actually help make an arrest. But in the future, he's thinking further than just safety.
"Can you take that data to help students be more successful, advise them?" he asked. "But to do that, you have to balance the privacy aspect and the data we have. Really leveraging that data in more ways is the future for us. Whether its camera data or network data, which tells us all sorts of things."