How your SIS can help keep students safe
Commentary: Data management coordinator Jacque Deckard says common software already in use in K-12 districts can mitigate threats against students.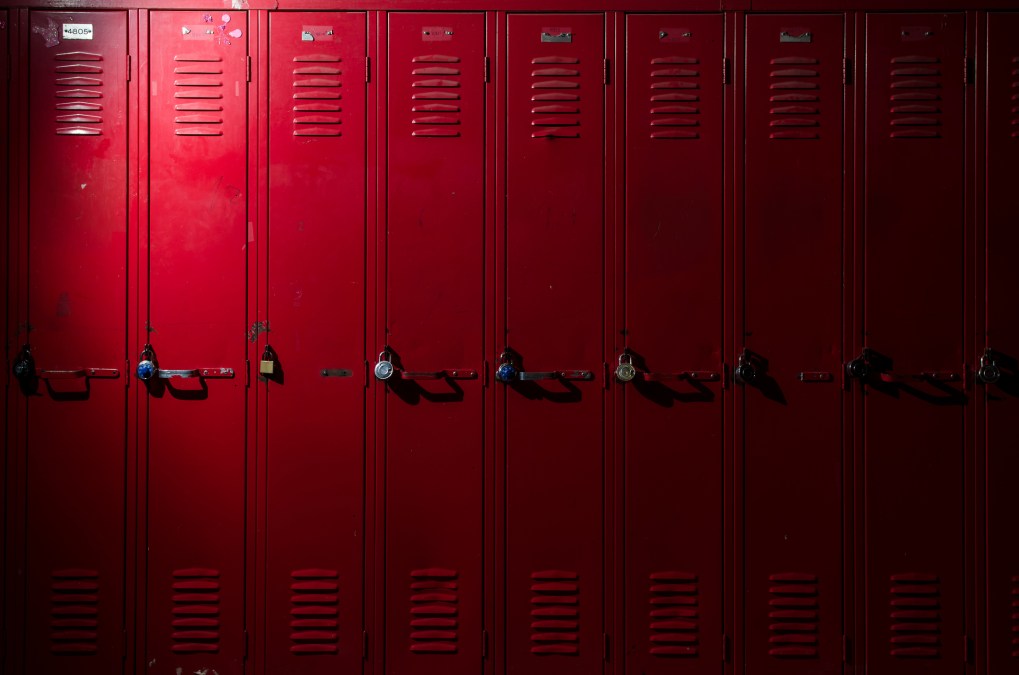 Take it from someone who has worked at districts that experienced a school shooting, a tornado, and a 100-year flood — nobody is ever fully prepared for the challenges that come with safety threats. You can never be too sure the district's technology is up to par with safety and crisis management standards.
It's easy to have a sense of security when we lock our school doors, equip our entrances with monitors, and require visitors to identify themselves. Those measures are entirely necessary, but are they all we need to keep our students safe?
As the data management coordinator for Mooresville School Corporation, I strongly believe they are just the beginning. In fact, managing student information from the inside is equally imperative to maintaining a safe environment. Each day school leaders are met with requests for information from faceless, anonymous inquirers or forced to enact a reunification plan when a crisis strikes. Here are some suggestions to eliminate these less obvious safety threats with a tool your district uses every day — a student information system.
Visitor management
In many cases, your staff is the first line of defense against potentially threatening visitors. Pairing your student information system with a visitor management system to screen parents, vendors and other visitors is the difference between creating a safe environment and allowing potential threats.
Many visitor management systems are similar in their functionality, but it's certainly a plus if your system 'talks' to your SIS. Currently my district uses SafeVisitor, which has an API interface with our SIS, Skyward. With both systems working together, our staff has the most up-to-date student, guardian, and emergency contact information, ensuring we know who is authorized to pick up a student or visit our campus.
A visitor may have a restraining order to stay away from school property, but they show up to one of your district locations anyway. With the help of the information within your SIS, you can quickly put a lockdown in place. While a crisis could be related to one student, having a system in place can help keep every student safe.
Another layer of security helps notify every stakeholder when a student is suspended or expelled from a school and should no longer be on campus. We configured our SIS to notify a specific group of district leaders, including police officers, every time a student is suspended or expelled.
Crisis preparation
When did you last evaluate your mass notification system? If it's been a while, I would strongly encourage you to evaluate the functionality of your notification system as soon as possible. Make sure you have specific lists of users already set up — you won't want to do this on the fly with a lockdown in progress.
As yet another layer of security, my district issues key fobs to parents. Our key fobs have no names but each contain a barcode that is specific to the student ID number stored in our SIS database. During an emergency requiring reunification, the parent's key fob will be scanned and data is accessed quickly in Skyward. Not everyone on our crisis team uses Skyward every day, but scanning key fobs helps us identify the correct student without a deep dive into the SIS. Regardless of your district's size, this process helps reunite families faster, which is imperative during an emergency. Speed and accuracy are the two more important components a safety emergency, and without our SIS, we wouldn't have either.
Because an SIS is the most widely used piece of school technology among administrators, teachers, and parents, it is the best digital meeting place in a crisis. By relying on an SIS for the most live, pertinent information, everyone knows where to look for the data they need.
Anonymous tip line
It is important for students, parents, and faculty to feel comfortable reporting safety threats, which is why I encourage districts to explore if their student information systems have an anonymous tip line feature.
Our mass notification system, which is a common feature in an SIS, provides my district with a "quick tip" feature. With it, people can submit an anonymous tip about their safety concerns, including photos. Reporters can elect to show their name with the tip or remain anonymous.
I have spoken with districts who have been concerned about an anonymous tip line being abused. It is quite the opposite. Most tips we receive are legitimate safety concerns, ranging from self-harm and drug concerns, to minor rule infractions. In any case, when student safety is at risk, it is better to be overly cautious. Because the system allows stakeholders to remain anonymous, we have found our school community is more willing to report serious concerns.
Finally, this feature has given our administrators more insight into the safety threats our district faces. When a tip is submitted, the concern is relayed to the correct school leader, which then allows them to follow up with the incident or de-escalate a threat. As time goes on, I expect this feature to give us a better idea about certain threats we can attempt to prevent prior to the school year.
While these tips only brushed the surface, every step towards improved student safety is a good one. If your district is leveraging other strategies to keep students safe and secure, share them! We can all benefit from a safer learning environment.