Illinois college signs 5-year contract with Schoology
Wheaton College, a private four-year school, selected education technology company Schoology for its seamless integration platform.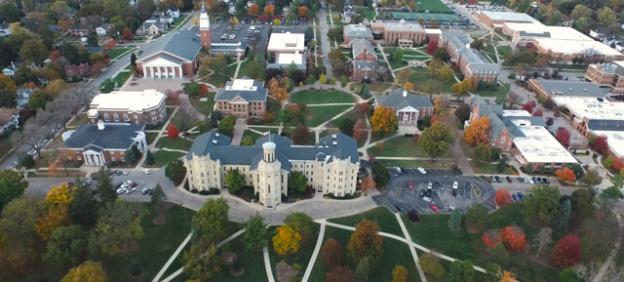 Wheaton College, a private liberal arts college in Illinois, has implemented Schoology, a learning management system used in K-12 schools and higher education institutions.
The Christian college, which counts about 2,500 undergraduates, signed a five-year contract with the education technology company.
"We are pleased to welcome Wheaton College, an elite liberal arts college with forward-thinking leaders, as a new customer," Jeremy Friedman, CEO of Schoology, said in a press release. "Wheaton College saw the power and potential of Schoology's learner-centric design with a more invigorated focus on student engagement, achievement, and retention than the course-centric designs of a traditional LMS."
According to research from Educause, a leading nonprofit association that promotes technology use in higher education, only about half of professors at colleges and universities use learning management systems, usually because of poor integration, challenging interfaces and few updates in the system. Professors also don't usually use the platforms to engage directly with students, researchers found.
Schoology's platform offers course and assessment management, in-depth analytics and flexible integrations that make it easy to connect to other systems. The mobile app allows faculty and students to manage their work outside of campus.
Wendy Woodward, chief information officer at Wheaton, said the students and faculty played a large role in selecting their new LMS.
"The students were clear that they wanted a platform that was simple to use on any device and powerful enough to be fully adopted by all faculty so that there would be just one LMS for all of their courses and activities," Woodward said. "We selected Schoology because of its intuitive learner-centric design, its ability to support our traditional and new teaching methods, and its strong integration capabilities."
Reach the reporter at corinne.lestch@edscoop.com and follow her on Twitter @clestch and @edscoop_news.