Incoming Washington U. CIO says IT combination doesn't necessarily mean centralization
Jessie Minton, now at the University of Oregon, will be the St. Louis school's first CIO to serve both the main campus and medical school.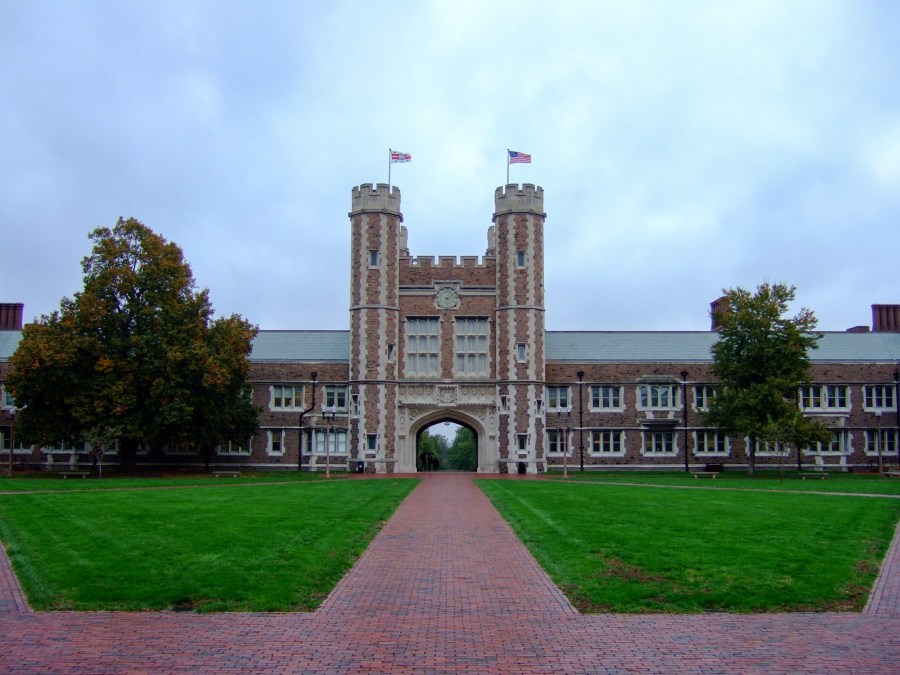 When Jessie Minton takes over as chief information officer at Washington University in St. Louis next April, it will be the first time that a CIO oversees both IT operations for both its main campus and its medical school.
The new arrangement is one of several major technology initiatives at the 15,000-student university, which is also building out its use of data analytics and migrating its business information systems to the software firm Workday. Minton, who's moving to St. Louis after four years as CIO of the University of Oregon, said planning how the IT team supports both the school of medicine and the main academic campus moving forward will be a collaborative process.
Minton told EdScoop technology decisions should come through conversations between with department heads, deans, researchers and other employees to determine what they need and want to preserve from era in which Washington University's main campus and medical school split their IT operations.
"That doesn't mean necessarily that a centralized IT model is the right one," Minton said. "What it means is we have to find the right fit and the right culture for the institution and we can do that by working together."
Washington University's medical campus, which is spread across the medical college and three teaching hospitals, is in St. Louis proper, with the main academic campus just outside city limits. Minton, who plans to hire two deputy CIOs, said another priority is discussing how the university can use existing data analysis tools to enhance operations at both campuses. Predictive analytics could assist at the bedside to help inform treatment decisions at the hospitals, she said.
And like many other schools, Washington University is looking at how data can inform other areas like student success. The university in October adopted a "need-blind" policy, meaning that its admissions office will not consider prospective students' ability to pay tuition when considering applications.
Minton said technology can help better support incoming students as that policy takes effect.
"There could be a potential to use analytics to understand the particular preparedness of students coming in and making sure that they have opportunities to succeed if they have a different preparedness profile, so to speak, from a student with a different background coming into the institution, and making sure that we truly understand how to offer success across a very diverse population of students," she said.