At Indiana U., video platform blends traditional and distance education
Students can't always make it to class, but a video conferencing platform ensures many in-classroom benefits are preserved with remote attendance.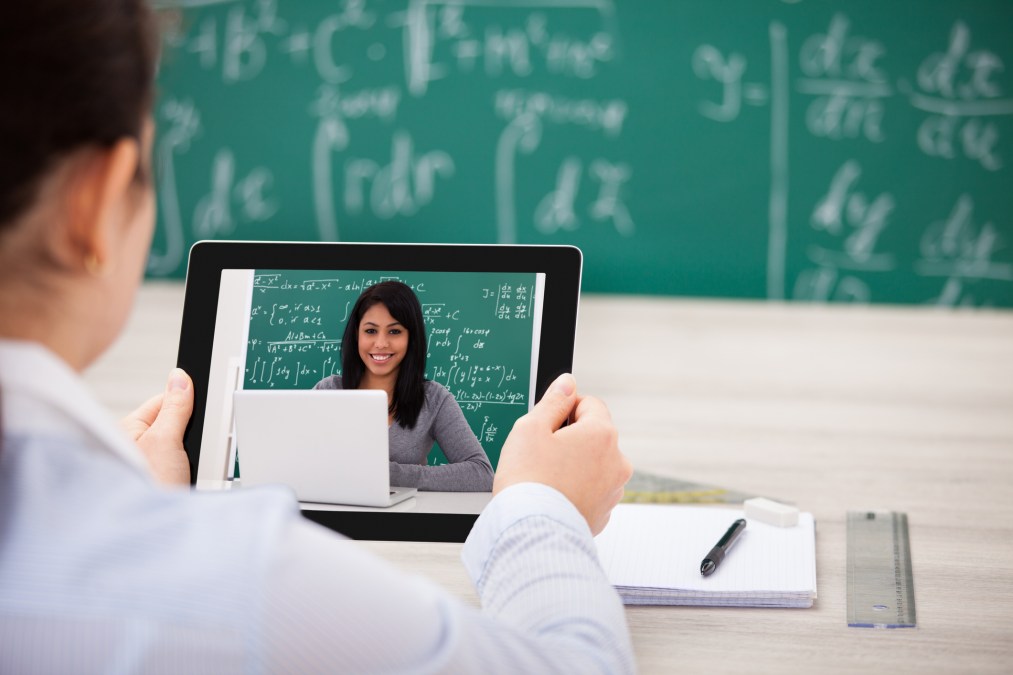 Students attending Indiana University are now able to combine the collaborative benefits of a traditional classroom education with the ease of access that comes with distance learning, through video conferencing technology.
In a report published last week, the university announced it had partnered with software provider Pexip to test the feasibility of a remote attendance policy, which would allow students to join live lectures remotely. The web-based video conferencing platform delivers dual views of the instructor and classmates, enables remote students to hear the instructor and any student speaking in the class, and allows remote students to join in-class discussions in real time.
According to the report, students are excited about this new attendance option, which gives them increased flexibility around how they can attend and be present in class.
"The key is to make the experience as equitable, as impactful, as effective as it would if [students] were in the classroom," Harry Vasilopoulos, a lecturer at IU's Judd Leighton School of Business and Economics, told EdScoop.
For many students, online classes have given them the flexibility they need to pursue their education, but for universities, online education can cause in-person class numbers to dwindle, weakening the collaborative environment of traditional programs and campus life.
"Universities like IU find themselves in an interesting predicament," Vasilopoulos, said. The question, he said, is how much online education should universities push to remain competitive in the marketplace while making sure that registration in traditional programs isn't cannibalized?
To address this concern, IU has given students the option to attend live lectures remotely, using a collaborative video conferencing platform.
"My drive for this," Vasilopoulos said, "is making education accessible."
Ninety percent of IU's students are commuters, who, at times, may have to forgo coming to campus because of factors outside of their control, like weather. Some students may have car trouble or can't afford to pay for gas, Vasilopoulos said. Others, like single parents, may have family responsibilities that prevent them from attending classes in person.
"So having the option to join a live lecture without driving to campus is very useful," he said.
By bringing live lectures into the virtual space, motivated students now have more options and don't have to decide between attending class or skipping.
Instead, they can listen to and actively participate in live-lectures from where ever they may.
"The concept of video and digital collaboration is, 'How do I increase access so people can be present when they can't be present,'" said Jordan Owens, Pexip's vice president of architecture.
According to the case study, the deciding factor for student outcomes is attendance, Vasilopoulos said. "What we're finding is that when you reduce absenteeism, so in other words, students are attending more, either in person or remotely, their grades are better," he said.
The remote attendance option has not been fully integrated into IU's course offerings, but Vasilopoulos said as more classes begin to take advantage of remote attendance, he expects its utilization rate to increase.
"It's these types of experiences that help maintain a higher long-term attendance rate and improved student performance and satisfaction," he said.