​K-12 teachers are not confident in their ability to teach technology
A recent survey shows that many students lack access to technology at home, and teachers are also struggling to keep up with trends in the classroom.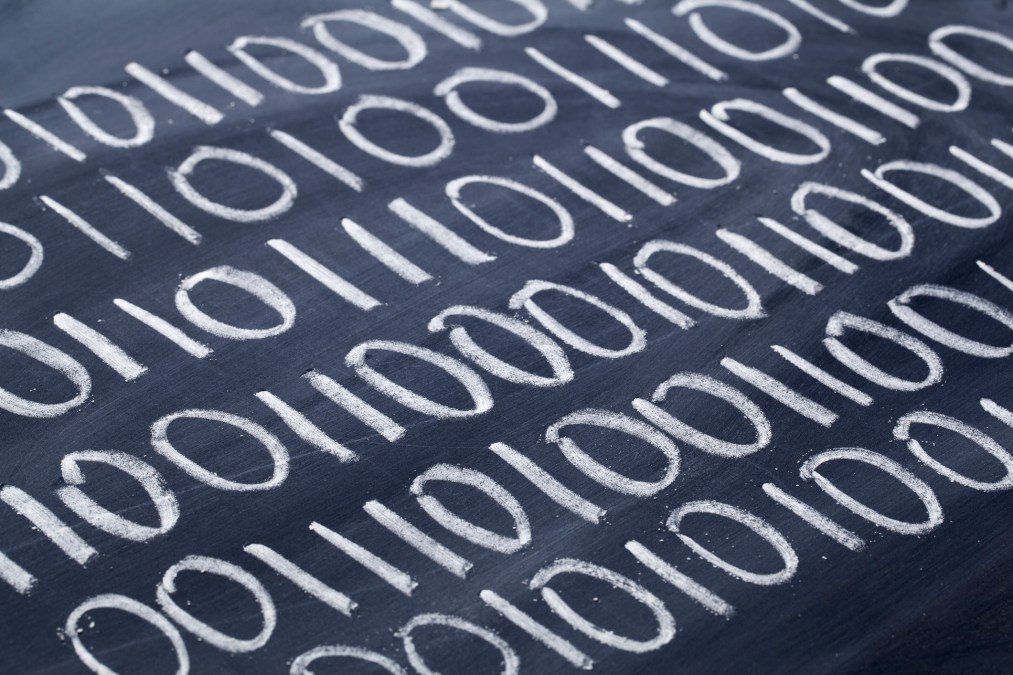 A study published this week by global consulting firm PwC finds that children are not prepared for jobs of the future, in part because teachers say they aren't equipped to teach them higher-level tech skills.
A survey of more than 2,000 teachers found that only 10 percent of K-12 teachers "feel confident incorporating higher-level technology into student learning. This … held true across grade level, school affluence, and teacher experience level."
"One of the things I was surprised about [is] there are lots of schools offering computer fundamentals," PwC's Shannon Schuyler told EdScoop. "But when you look at what high school students need heading into college, that's not what they need."
Teachers' discomfort was one of the study's six major findings. Another trend the study identified is teachers are tackling technology education at introductory levels, using "passive" learning techniques, such as lectures and reading assignments, rather than providing students hands-on learning opportunities. The study found that 60 percent of classroom technology use is passive, including watching videos and reading websites, and just 32 percent of tech use in classrooms is active.
"Students need engagement," Schuyler said. "Students are getting exposed to [technology outside the classroom.] Video games, for instance — that's actually virtual reality — kids say, 'Hey, that's super-cool, you mean I can actually do that for a job?'"
Schuyler suggested that schools should view their computer rooms as "coding rooms," for instance, and provide students with the tools to learn how to code. She said students need classes in data analytics and app design and creation, for example, but another finding of the study was that only 20 percent of high schools offer data analytics, while just 35 percent offer courses in app design and creation. Kids need the opportunity to practice skills, such as coding, that are going to be useful in their future jobs, she said.
The study also found that improving technology instruction in schools is even more important to help make up for students' lack of access to devices and the internet at home. Of teachers surveyed, 40 percent said some students don't have access to devices at home, while 50 percent said some students don't have internet access at home.
Those percentages climb much higher for students at underserved schools — those with 75 percent or more of the students qualified for free lunches — where some students do not have home access to devices (64 percent) or the internet (69 percent), the study revealed.
To address these issues, the study found that 79 percent of the teachers surveyed "would like to receive more professional development for technology-related subjects."
"The speed of change in tech is so much faster. Teachers need help," Schuyler said. "Nobody is helping them gain knowledge to keep pace … This is a role that business needs to play."
Teachers are not alone in the struggle to keep up with new technologies.
"We didn't know about [artificial intelligence] when we were in school," Schuyler pointed out.
To fix that, PwC provides ongoing learning and training opportunities for its workforce to help employees keep abreast of the changes. Schuyler said the company is considering ways to make its in-house learning tools available to teachers so they can expand their skills and knowledge — something she hopes other companies will also consider sharing with schools. Currently, PwC is reaching out to individual teachers, and is planning to open-source its training tools so they can be customized.
"We want to also be able to tailor it specifically to teachers," Schuyler said. "How do we help to pivot [our training modules] so teachers can gravitate toward them, learn, and teach, without the schools having to create them?"