The top three trends in edtech today, as told by educators
​Data-driven instruction, classroom learning technology and Google products top the list of edtech trends this year, Kahoot survey found.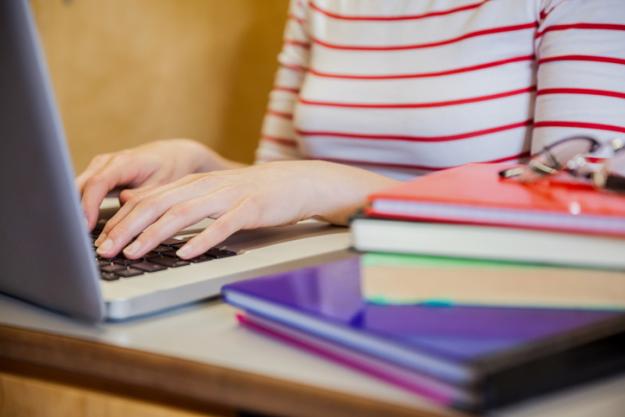 Data-driven instruction, learning technology in the classroom and the use of Google products all top the list of trends in educational technology this year, according to a new survey released by the game-based learning platform Kahoot.
The 2018 EdTrends Report for Educators is the second annual edition of the survey put out by the edtech company, which claims more than 70 million monthly active users and says its learning games and quizzes are used by over 50 percent of U.S. K-12 students.
The top trend identified in the survey was the proliferation of data-driven instruction and intervention. About three-quarters of the teachers surveyed said they and their school districts have increasingly been using data to improve student performance — a major spike since last year's survey, when only 28 percent of teachers said the same.
"This shows that teachers are now using data to consistently
adjust their teaching based on student performance and needs, rather than
relying on one-off testing method," the Kahoot report said of the results.
One trend teachers have not yet taken to is the use of virtual and augmented reality in the classroom. Only about 11 percent of respondents said they are seeing that technology in their schools and districts, despite the frequent mention of VR and AR as "the next big thing."
Educators who responded to the survey view the adoption of technology in the classroom as being necessary for developing strong 21st century skills, Kahoot found. But teachers pointed to insufficient funding, connectivity issues and lack of training as barriers to effective adoption and integration of classroom technology. One in 2 said a lack of funding prevented them from implementing technology in their classrooms — a continuation of an issue they identified in 2017. Furthermore, as many as 1 in 5 teachers said they are affected by lack of internet or device connectivity in their classrooms, despite reports that show broadband in schools has become nearly ubiquitous. And 45 percent of teachers said they would use more tech with their students if they had more training.
Google has maintained its stronghold as the favored hardware and software provider in American classrooms, the survey found, despite recent efforts from Microsoft and Apple to compete with Google's low-cost Chromebook. Its learning management system, Google Classroom, helps solidify the company's stature in K-12; 53 percent of survey respondents said that's their LMS of choice. The second most popular provider was used by only 12 percent of respondents.
The report was based on data from Kahoot and a survey of 1,516 U.S. teachers from across the K-12 spectrum. The teachers are spread across four subjects: English, math, science, and social studies. Most of the teachers, 87 percent, teach at public schools.