Loyola U. Maryland wins outdoor Wi-Fi grant
The $54,000 grant will allow the Baltimore university to add 24 access points, accommodating students using outdoor spaces for studying and socializing, Loyola Maryland's CIO said.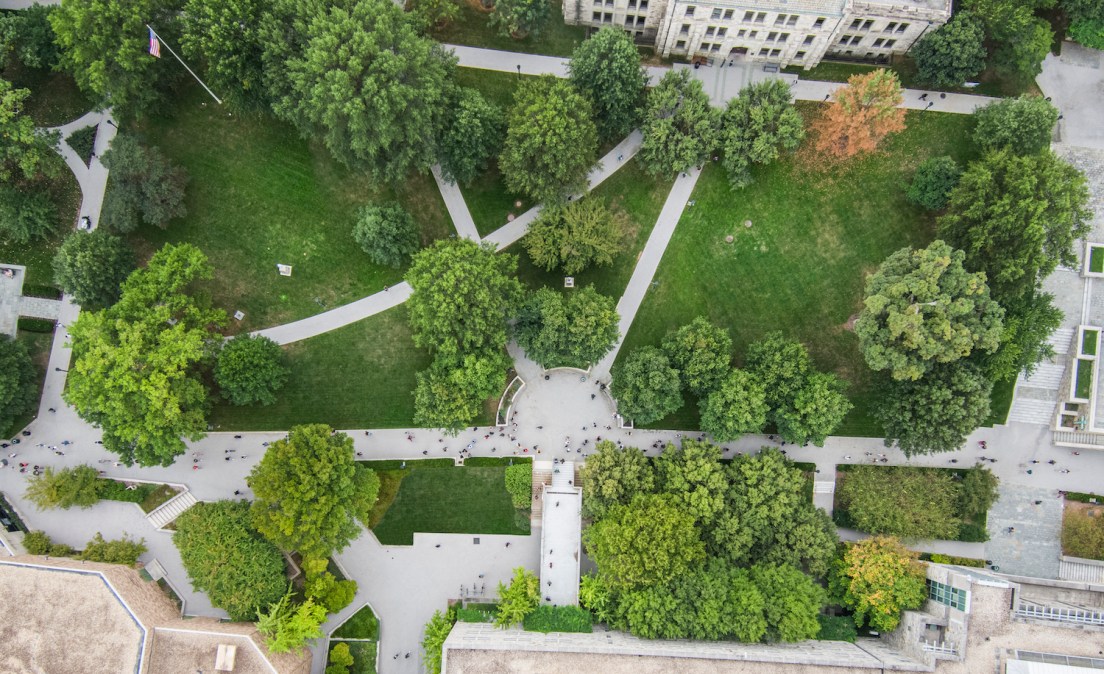 Loyola University Maryland plans to install 24 outdoor Wi-Fi access points to cover almost 450,000 square feet across its Evergreen campus in Baltimore after receiving a grant from the philanthropic Knott Foundation.
University Chief Information Officer Randy Saba told EdScoop the nearly $55,000 grant will allow the institution to provide more outdoor learning spaces and enable students to take advantage of its campus. The initial application period was in the midst of the coronavirus pandemic, he said, but bolstering the outdoor Wi-Fi as the health crisis drags on will provide a safer option for students to social distance.
"We have access, to an extent, across our quad and across the outdoor spaces, but not [enough] that we could have a bunch of students be sitting there streaming videos and things like that," Saba said. "It was really a thought of if we could do that, it would be able to help the students on academic side, plus we've got a lot of students on campus that love to sit on the porch of the humanities [building] and just hang out and view the beautiful quad that we have."
Saba said Loyola's network team mapped out a plan for the access points, ensuring enough overlap so there wouldn't be missed spots and that the signal will be strong enough. Though some residence halls and indoor spaces are equipped with Wi-Fi, and some have access points strong enough to be accessed outside, Saba said upping the coverage there would "open up" the buildings.
"[In planning outdoor Wi-Fi] you're still looking to cover some specific square footage. The challenge is to make sure that you're using access points that are suitable for outdoor use, and not just indoor use," he said. "Then also have to worry about if there are any other any things that are obstructing the signal — buildings, trees, all that sort of stuff that we have to take into consideration as well."
Aside from potential social distancing opportunities through outdoor learning spaces, higher education institutions were already planning network refreshes and additions to accommodate more technology and hybrid learning amid the pandemic. Columbus State University in Georgia is planning a $10 million network refresh, and Bowling Green State University is prioritizing Wi-Fi access points in its residence halls to account for more personal devices, with a long-term plan to refresh all devices across its campus.