Mobile learning 'shifting the paradigm' of K-12 education, says Apple executive
Apple Education's Jon Landis told a conference audience that educators must evolve to keep pace with the unprecedented changes seen in tech today.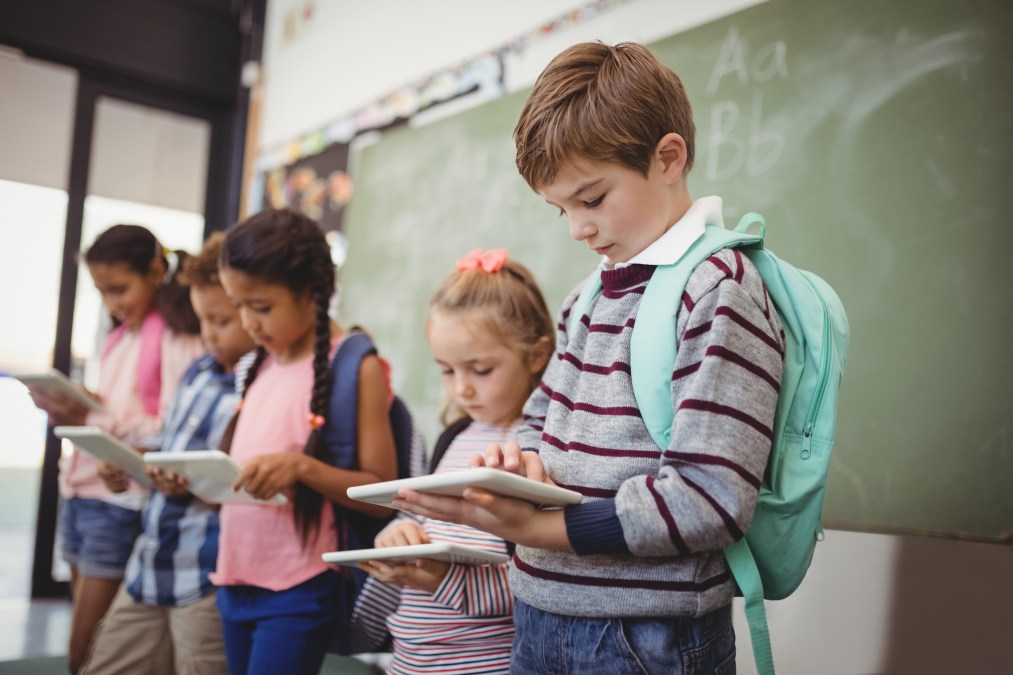 The mobile internet is now the primary knowledge platform across the world, and that means educators and administrators must evolve their pedagogy along with it, Apple Education executive Jon Landis said this week.
Speaking at the State Education Technology Directors Association 2018 conference, Landis implored a room of state education officials and technology vendors to adopt what he called the new "knowledge economy," a world of mobile application-based learning.
"The mobile internet is the internet — and there's a weird broken subset that's rapidly disappearing called the desktop web," Landis said on Monday.
Mobile device adoption is one of the fastest growing trends in K-12 education technology — a 2017 CoSN survey showed that 40 percent of classrooms already have a 1:1 mobile-device environment, while the percentage of students with two devices expected to grow from 18 percent to 30 percent in three years.
But the transition from 20th century teaching strategies to mobile learning is larger than a few product offerings, Landis said.
"This is about holding students accountable to the world that they are growing up in and more importantly, the world they're going to be in," he said. "Their future is not the same as ours was growing up, its remarkably different. And it's not just what we're using to teach — it's how we're teaching and who."
Landis noted that many teachers today were credentialed before many of today's digital technologies existed, which can make it more challenging to adapt to newer methods students are using to learn. According to a study published last month by PwC, just 10 percent of K-12 teachers expressed comfort in "incorporating higher-level technology into student learning,"
The onset of applications and mobile learning technology, Landis said, represents an unprecedented change in education. The progression of chalkboards, to whiteboards, to projectors, to smartboards, he said, is great — but all the learning is still happening on a wall with a lecturer. With personalized device-based learning — and the dominance of mobile internet — that's changing, he said.
"This is something our generation just doesn't think of — when we have a problem, we don't think 'I can build an app for that.' It's not in our wheelhouse," he said.
The former chemistry teacher and district technology coordinator noted two Apple services that are aimed at providing computer science and design-based tools to students and teachers: Everyone can Create and Everyone can Code.
The two programs are some of Apple's lead educational offerings — the former is a collection of music, art, photography classroom projects and software tools that runs on iPads and other iOS devices, while the latter is designed to be a comprehensive curriculum built to ease students into coding and app creation.
Other edtech manufacturers, like Google, have also gotten into the teacher-training market — the internet-search giant's education arm funded tech-training pilots in 50 low-income schools through a "Dynamic Learning Program" last year, with plans for further expansion.
"We've changed the knowledge economy around our entire world, and its who can learn, what we learn and how we learn," Landis said. "For the first time in history, the kids that are sitting there — if they wanted to know what you were about to tell them, they would already know it."