Colleges should invest in digital learning records, Education Dept. says
The federal government also recommended "hy-flex" learning as one of several tech-related measures meant to help students recover from the coronavirus pandemic.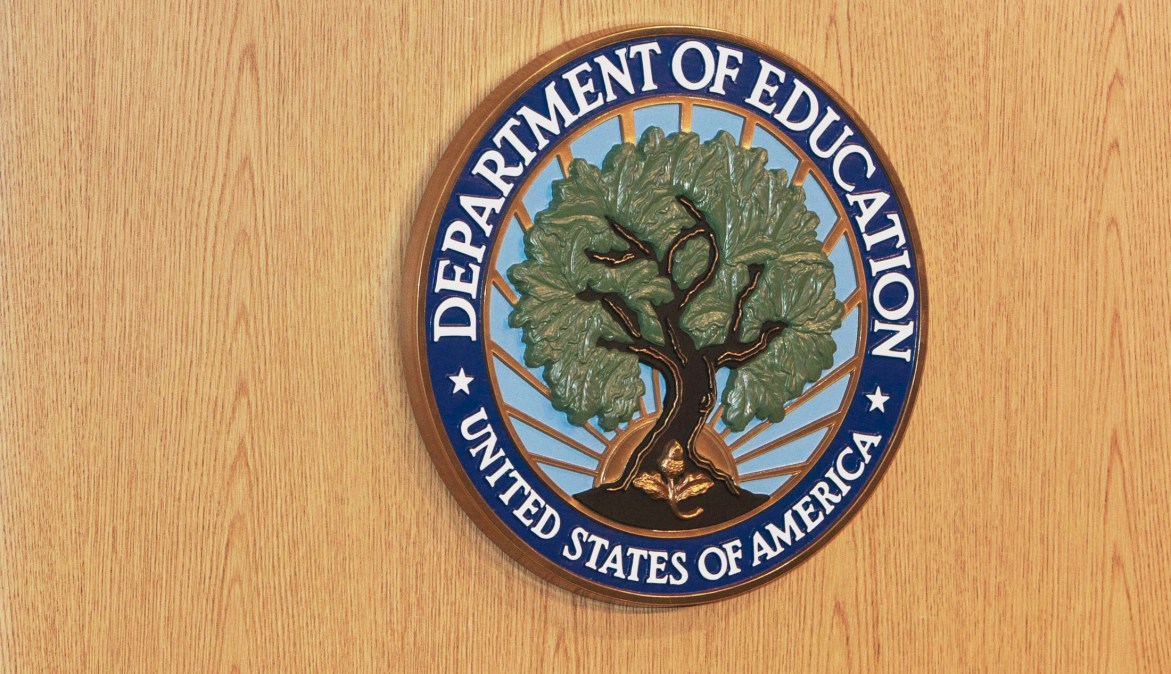 The U.S. Education Department advised a digital learning record system could make it easier for students to re-enroll after the coronavirus pandemic or transfer between institutions, according to new guidance released Friday.
The document, the department's latest iteration of COVID-19-era guidelines for higher education, cites digital-learning records as a tool for getting enrollment back up after the pandemic. That could include making it easier for students who dropped out of college during the pandemic to return or recruiting students who might need to get additional credentials to get a job. Through online learning records, multiple institutions would be able to easily access students' learning histories.
"This ecosystem should be designed around the student with the goal of empowering them with ownership over their digital data and learning records, and control over how and with whom they are shared," the guidance reads. "Records should be published in a format that facilitates interoperability and the translation of a student's skills, competencies, and knowledge across different educational and workforce institutions."
Other recommendations focus on online learning and access to broadband and other tech resources. The document encourages exploring flexibility in course delivery and references "hy-flex" learning, a course design framework developed during the pandemic when educators were looking to build classrooms to accommodate both online and in-person students. Colleges have made significant investments in this technology, including upgrading wireless networks and adding monitors and cameras to classrooms.
"While asynchronous models can open doors for students who may not be able to attend classes during scheduled times, these models should be paired with appropriate supports as they may pose challenges for learners who struggle with time management and who benefit from the structure of regular synchronous meetings," the Education Department said in its report.
Higher education institutions should also ensure faculty are aware of federal disability rules and available accommodations, like providing captioning or transcripts, the guidance reads.
The document also weighs in on the nationwide discourse on how to expand broadband access, a priority for the Biden administration. Vice President Kamala Harris is heading up rural broadband efforts, with the administration announcing a $1 billion initiative on Thursday to expand broadband access for tribal nations.
The guidance recommends that higher education institutions get involved in state efforts to provide technology and broadband access, including hosting some of these programs on their campuses. Many colleges and universities looked to patch internet access through mobile Wi-Fi "hotspots" during the pandemic, but the Education Department warns the performance of those hotspots can suffer in rural areas.
Other approaches listed include instituting lending libraries for technology, expanding wireless networks on campus and possibly opening computer labs to students from other higher education institutions if the location is closer to the student's home.