New faculty management system to bring '$1 million' in savings to University of Louisville
A three-year deal with Interfolio will supplant the institution's "electronic to paper to electronic again" process.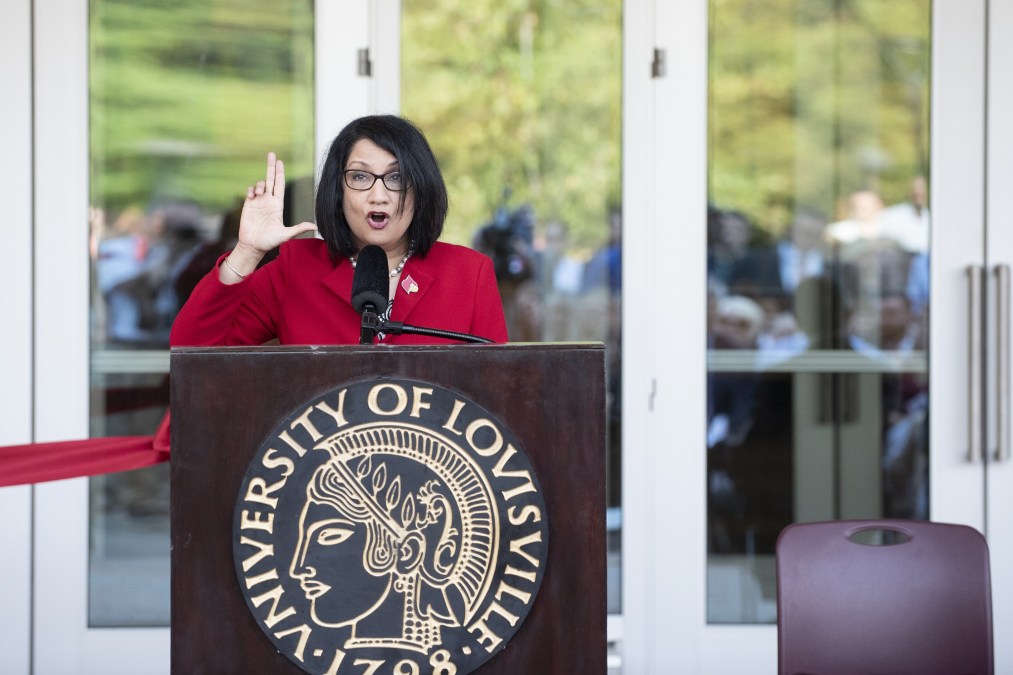 The University of Louisville announced a new campus-wide information system for faculty Tuesday, ending a search that began in 2013 to modernize its employee management system.
The university, which operates on three campuses with 22,000 total students in Kentucky's largest city, signed a three-year deal with software provider Interfolio for just under $200,000 annually. The deal will give Louisville access to Interfolio's suite of faculty management products, including a tenure, review and promotion platform; a faculty activity platform; and a faculty search tool to streamline the professor-hiring process, which the university sorely needed, said Tracy Eells, vice provost for faculty affairs.
Eells's office often handled year-end report compilation duties surrounding faculty activity and management, so he said he was well aware of the inefficiencies in Louisville's paper-based system.
"It all comes to paper in the provost's office," Eells told EdScoop.
Previously, each college at the university handled annual performance reviews individually before sending them to the provost. The office would receive paper documents containing faculty activity data that was already available online, then re-scan the documents back into PDFs once a review was completed. The "electronic to paper to electronic again" system wasn't efficient, Eells said.
The system was so inefficient, in fact, that Eells estimated the savings in time alone will equal around $1 million. The new system will grant researchers tools to manage their own CV and scholastic writing, as well as performance metrics and achievements. The university settled on Interfolio after a five-year search, citing funding concerns as the main reason for the prolonged procurement process. Interfolio claims over 200 institutions as clients, including Notre Dame, Boston College, the University of Texas and UCLA.
"We'll have this warehouse of faculty information stored online, and rather than having to go to faculty and multiple offices around the university requesting information for different purposes, those offices won't have to do that. They can just go into the [program called] Faculty180 and create a report that suits their needs. That would result in savings of time all around."