Nonprofit introduces platform-neutral, problem-based 6-8 math curriculum
Illustrative Mathematics is available free to districts as open educational resource.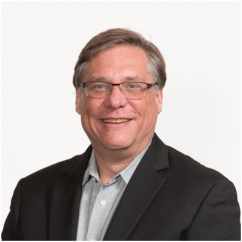 Open Up Resources, a nonprofit provider of openly licensed curricula for K-12 schools, has released a problem-based mathematics core curriculum for middle-school students that develops math thinking skills through questioning, discussion and real-world contexts.
The Illustrative Mathematics 6-8 curriculum is available for free to school districts. It has been published as an open educational resource (OER) under a Creative Commons License, which enables the free distribution of an otherwise copyrighted work. The program is available in both digital and print formats at im.openupresources.org.
Illustrative Mathematics is a nonprofit community of educators dedicated to improving mathematics instruction in U.S. schools. It was founded in 2011 at the University of Arizona by mathematics professor William McCallum, one of the three lead authors of the Common Core math standards.
Larry Singer, chief executive officer of Open Up Resources, said a prominent technical benefit of Illustrative Mathematics 6-8 is that it is platform-neutral.
"The curriculum is being released as Common Cartridge, meaning you can load it on any [learning management system] you want, so we're not trying to impose a platform," he told EdScoop.
The focus in recent years in the education investment community has been in edtech, Singer said. "Almost all of that investment has been in platforms, such as learning management platforms," he explained. "The problem is that platforms without content are useless, so for us our major theory was [not] to impose a platform. We want this highest-level content to be available on whatever platform a district is ready for, so that the districts can choose the platform based on their operating model and still have the best content to use."
He added that the "holy grail for technology adoption in K-12 is when publishers begin publishing the same content in a platform-neutral way. Districts can evaluate platforms on their own merit with confidence that they can deploy the right content regardless of what they chose."
Illustrative Mathematics 6-8 was refined through a yearlong beta release with 175 teachers across six school districts during the 2016-17 school year. The curriculum authoring team used daily teacher feedback to refine the materials. All of the beta school districts have continued with the program, adopting it districtwide, according to Open Up Resources.
Officials at Evergreen Public Schools in Washington state decided to adopt the program districtwide because they saw a huge increase in student engagement with the materials, said Corrine Williams, a mathematics specialist with the district.
"Students were constantly talking about math, using precise language and constructing mathematically sound arguments," Williams said.
Singer said that making the curriculum available for free is a fiscal windfall for districts moving to a one-to-one digital learning program, in which students use devices as instructional resources instead of books.
Districts using the print version can focus on the transition to a digital environmental without paying a license fee for the curriculum while teachers learn the Illustrative Mathematics 6-8 pedagogy and instructional model.
"Now you can introduce a technology platform that is paid for with the savings and teachers can implement the curriculum," Singer said. "And the only transformation then is introducing the technology into the scene."
The work on the curriculum has been funded by the Bill & Melinda Gates Foundation, the William and Flora Hewlett Foundation and other philanthropies.