One way or another, schools are connecting their students to broadband
Commentary: The methods in each state vary, says edWeb.net's Stacey Pusey, but most states have coordinated strategies for reaching everyone.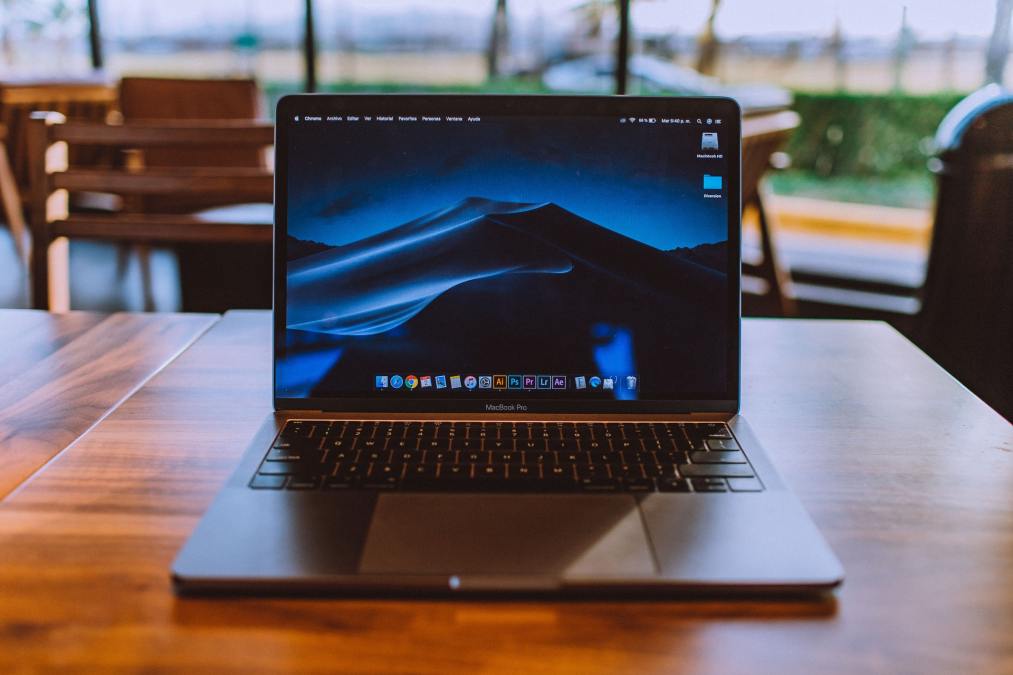 If the workday of an adult typically requires seamless broadband access, then it's reasonable to say that today's students need the same access during the school day. After all, schools are preparing students for their future careers, which will surely include some aspect of online technology.
But a recent report on K-12 broadband access published by the State Educational Technology Directors Association indicates that while most states have coordinated efforts underway to support schools, the strategies used and ultimate results for students can vary.
In a recent webinar hosted by edWeb.net, SETDA's deputy director, Christine Fox, offered highlights from the report, while Ryan Kocsondy, director of the Connecticut Education Network, explained why Connecticut schools don't need to worry about running out of bandwidth.
The SETDA report shows that most states have coordinated efforts to support connectivity on and off campus. Twenty-eight states operate statewide education networks, nine use regional networks, and 16 states use alternative modes of ensuring connectivity, such as through purchasing consortia.
The key for state leadership, Fox said, is to ensure that broadband is accessible to all.
She said that in fact states are starting to recognize the need for all students to have equal access to broadband while they are off campus. There is a growing movement around the country, she said, for districts to create innovative solutions like Wi-Fi on school buses and community partnerships to provide Wi-Fi hotspots that students can take home.
The report shows 22 states have direct funding for broadband connectivity, while 14 states provide funding for internal wireless connections. Often, state funding is not enough and schools must supplement from outside sources, such as the federal E-Rate fund.
In Connecticut, public schools and other organizations receive broadband services from the Connecticut Education Network, or CEN. Part of a community of networks, CEN manages and services broadband networks, working closing with its partners to ensure continuous connectivity. Beyond its ability to provide technical support, Kocsondy explained why the schools have confidence in CEN.
For one, Kocsondy said, CEN isn't profit-focused. He also said the network likes to focus on stakeholders, not stockholders, and ensure that every service it adds has a distinct benefit for its partners.
He also said that every organization receives the same service across the network, no matter its size or location. There are no cap limits, no throttle rates, and no chastising schools when they need extra bandwidth. Schools can also feel free to approach CEN when they need more bandwidth, Kocsondy said.
CEN also has a reputation for reliability. It works closely with content providers to make sure that schools can access their resources as they need them and with no waiting. In addition, CEN handles security for the network, combating denial of service and other attacks that could take a network down. CEN also has redundancies built in so that if one node goes down, schools won't notice.
Most important, CEN has advisory councils made up of its stakeholders. They collaborate to make sure the technology and services are meeting their current and future needs.
Overall, Kocsondy estimated CEN has helped its partners avoid $24 million in costs while providing incredible value. Due to CEN's services, schools have been able to host eSports events, offer distance learning, run Hour of Code events for the school and community, produce internet radio and video conferences, and many other activities that rely on stable internet access. Kocsondy said CEN's biggest contribution is that schools don't hesitate to add new programming because they know connectivity won't be an issue.
Fox said a network like CEN might not work for every state, but by providing these examples of state leadership to support technology in education, states can work towards bridging the digital divide.
About the presenters
Christine Fox is the deputy executive director for SETDA. As deputy executive director, she collaborates with the executive director in charting strategic direction, administration, planning and financial decisions involving SETDA. She also facilitates the members' professional learning opportunities including planning and implementing the content for SETDA's virtual and in-person events and newsletters. She manages many of SETDA's research and product development projects from conception to publication. The management of such projects includes coordinating data collection from all states, supervising consultants and staff, ensuring member input and supervising the publishing process. Recent publications and projects include Navigating the Digital Shift, Digital Instructional Materials Acquisition Policies for States, OER Case Studies: Implementation in Action, The Broadband Imperative and From Data to Information. Christine's background includes experience in education and consulting. She has worked as an educational consultant and curriculum developer for a national whole school reform model, ESOL coordinator and 3rd grade teacher. Christine has a masters of science in teaching English as a second language from Florida International University and received her bachelor's degree in English literature from Florida State University.
Ryan Kocsondy brings more than 17 years of technology and business experience to the Connecticut Education Network (CEN) team. He previously managed UConn's Network Engineering and Data Center Operations teams, having started his career there as a junior network technician in the summer of 2001. More recently, Ryan spent five years restructuring and revitalizing IT service and support as the director of UConn Hartford ITS and helped design the IT, AV, and security infrastructure from the ground up for the new UConn Hartford Campus which opened in the fall of 2017. Ryan serves on the Member Board of Directors for NEREN and The Quilt, representing CEN and its members regionally and nationally among research and education network peers.
Join the community
Essential Elements for Digital Content is a free professional learning community on edWeb.net that provides policy makers, school administrators and educator leaders a better understanding of policies and practices related to digital instructional materials.
The edWeb webinar referenced above, hosted by SETDA and sponsored by Education Networks of America (ENA), Kajeet, Mobile Beacon, and Parana River Group, can be found here.